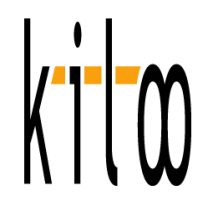 MasterAbbott from Capsule Computers recently interviewed CEO of Kiloo Game Studios,  Jacob Moller regarding the re-release of the Commodore 64 Emulator for the Apple iPhone / iTouch.   Capsule Computers would like to thank Jacob for taking the time out of his extremely busy schedule to give all the fans and readers some great information regarding Kiloo / Manomio and of course the new Commodore 64 emulator for the Apple iPhone.
Sit back and enjoy the interview.
Capsule Computers Question 1 – Tell us a little bit about yourself and also Manomio/Kiloo Studios.  How were they created, the origin behind both names, when were they first established, are they joint companies ? and how many employees are currently employed there today.
Jacob Møller – My name is Jacob Møller and I am the founder and CEO of Kiloo. The whole idea of the company started out more than 10 years ago, when a few of us were fiddling with computer graphics and games in our spare time. Like a lot of other startups, this story began in my apartment with long nights, lack of funding and learning by doing. Luckily, we've improved a lot on those points since! With a strong foundation in developing for Java-enabled phones for a number of years, we're right now looking to publish on the newer markets with iPhone, Android and Nintendo DS development. But we certainly won't rule out other platforms as long as digital publishing is possible. The name 'Kiloo' was selected from a long list back in 1999 and essentially picked because of easy pronunciation in all languages, because the .com domain was free and because it typographically looked cool! 😉 Manomio was founded in 2008 and we are two separate companies. Fun and friendship is essentially what leads our strong partnership– and of course a mutual wish to deliver top quality entertainment.
Capsule Computers Question 2 – What do you believe have been your greatest challenges designing an emulator such as the C64 for the iPhone/iTouch.
Jacob Møller – The greatest challenge for us was by far to keep the original spirit of C64 and be true to the brand that has millions of fans out there. It might sound like a terrible cliché, but there's just so much emotion connected to the C64. Just the thought of combining a really state-of-the-art machine like the iPhone with something as cool as the most popular personal computer of all times has been a  fantastic dream-come-true for all of us. I hope that people feel that we have provided the emulator with the authentic 'retro touch'.
Capsule Computers Question 3 – Where there any issues with the development of the Commodore 64 emulator? Please explain them and what your team did to overcome these problems.
Jacob Møller – I believe the most difficult part of the development process was to come up with the idea for the controls. It took quite a few iterations to nail the current system but I think it was well worth the wait. Also – as I just mentioned getting the right look and feel and provide the right 'retro' experience proved to take a little while.
Capsule Computers Question 4 – For people that don't know anything about the Commodore 64.  How would you describe this emulator to them and the meaning behind what an emulator does.
Jacob Møller – Our C64 iPhone Emulator Application takes you straight back to the eighties. I'd say that you've really missed out on something if you haven't playing around with the Commodore 64. Well, now you can actually get a second chance on your iPhone, Haha 😉
Capsule Computers Question 5 – What extra features/modes/ etc did you add to make C64 emulator stand out in the crowd of other Apple APPS currently available in the market at the moment.
 Jacob Møller – I think the upcoming version 1.2 will stand out significantly as we will be delivering an App. Store thinking straight into the emulator – this means that you will be able to get access to both free and paid game downloads in exactly the same way as you know it from iTunes.
Capsule Computers Question 6 – How long was the development cycle for the C64 Emulator.  Could you briefly explain the start to finish phases, design, testing, licensing etc
Jacob Møller – It has taken about six months from start to finish developing the C64 Emulator. Typically, when we develop games and application we start out with a big brainstorm on content and also discussing the visuals. This dialogue is then boiled down and manifested into a production plan together with a milestone break down of each individual development phase. Once that is done we allocate the resources internally and the actual development can commence.
Capsule Computers Question 7 – What engine / technology is used in getting the C64 up and running on the iPhone, how many developers / programmers were involved in creating C64 emulator.
Jacob Møller – We have had two programmers and one graphical designer on the project working hard to reach what we have today. In order to deliver new updates on a regular basis we have a dedicated programmer working full time on the C64 emulator.
Capsule Computers Question 8 – What influenced yourself and the team to make a C64 emulator. What games from ERA of gaming were influential.
Jacob Møller – Seriously, we thought it was such a great idea that it just had to be done. We all have our very own favorite C64 games in Manomio and Kiloo but my personal hit titles are Jupiter Lander, Boulder Dash and Paperboy.
Capsule Computers Question 9 – How does the C64 Emulator work ? Can consumers play ANY Commodore 64 game or are they limited ?  Please explain this in detail.
Jacob Møller – We are licensing all the games from their current owners in order to support the ones who initially made the games as we feel that is the right way to do it. It is not an easy task to identify those current owners but so far we already have access to a huge catalogue of very good games from back then.
Capsule Computers Question 10 – How many games can or will the C64 emulator support (Currently & in the future).  Will consumers be able to load their own game into the emulator ? 
Jacob Møller – There is actually no limit to how many games we can include – and we want to get as many as possible in there so all C64 fans can play exactly their very favorite game!
Capsule Computers Question 11 – Will games be made available via download upgrade/update ? Will games be free or will consumers have to pay for the new games once they are available.
Jacob Møller – Starting from version 1.2 you will be able to download additional games into the C64 emulator. We will both have free and paid for games – it is going to be very cool! Prices of individual games will range from free to USD $1.99 each, depending on the publisher. We can also do whole downloadable game packs.
Capsule Computer Question 12 – If consumers want a specific game.  How would they be able to get that working on the C64 Emulator ?
Jacob Møller – The best way is to send specific game request directly to us – that way we have a chance to spend our resources on finding exactly the right games that people would like to see and play. We will then do everything we can to get the licensing agreement in place.
Capsule Computers Question 13 – Are there any patches or updates planned for C64 Emulator, if so what will be included in the updates.
Jacob Møller – We have so many great ideas that we want to include in the next updates. The upcoming 1.2 upgrade is scheduled as a mid December release. Our focus is in creating a retro experience and providing additional downloadable games via Apple's in-app purchases feature. All new game titles will continuously be announced on twitter at twitter.com/jacob_kiloo and on twitter.com/manomio as we license them from their current owners.
Capsule Computers Question 14 – Will the C64 Emulator be compatible with Open Feint technology.
Jacob Møller – We are currently evaluating our options for implementing various options of game communities. It is a little too early to say anything definite about our choice. However, we will be looking for a technology where we can upload scores from the original C64 games. That way people can compare their scores on a World Wide basis in specifically their favorite C64 game – yes, that should actually be possible and it will be one of my most liked features for sure! 😉
Capsule Computers Question 15 – What can players / consumers expect from Kiloo/Manomio moving forward.  Are there already plans or upcoming games that you are able to let your fans know about ?
Jacob Møller – The best way to be kept updated is simply to follow us on twitter or signing up on to our C64 newsletter at www.manomio.com/index.php/newsletter. I would like to share everything that we have on the drawing board right now but there is simply so much and, we would also like to have something to tell you in our next interview 😉
Capsule Computers Question 16 – Finally.. What do you love most working at Kiloo / Manomio ?
Jacob Møller – I love the fact that I am everyday surrounded by genuinely passionate people that really care about our products and their quality. For us it is all about providing a good solid gaming experience – we believe that if we like our products other people will too!
Hopefully all of you out there will have as much fun using our C64 app. as we had creating it.
–
Thank you once again Jacob for your time, Capsule Computers wish yourself and your team over at Kiloo and Manomio all the best of luck with the Commodore 64 emulator on the Apple iPhone and we look forward to speaking to you again soon.
For anyone that missed the review of the Commodore 64 Emulator check it out here
Also you can download your copy of the Commodore 64 Emulator for the iPhone from the Apple iTunes store
For more information Check out what the Commodore 64 Computer & Emulator is here
Let us know what you thought of the interview, leave a comment below or in the forums