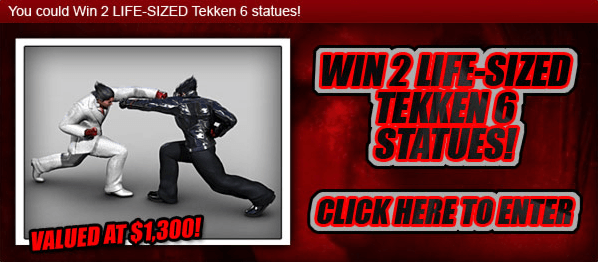 Bring the Iron Fist Tournament to life with this special edition Tekken 6 statuette!.
EB Games Australia are holding this great chance to win these life-sized Tekken statues.  To enter click in the link below and answer the following question to go into the draw for this AWESOME prize!
Which Tekken 6 character would you most like to FIGHT with and why?