Twisted Pixel, the studio behind Xbox Live hit 'Splosion Man and the MAW revealed its third original IP at PAX 2009 this past weekend:
Comic Jumper: The Adventures of Captain Smiley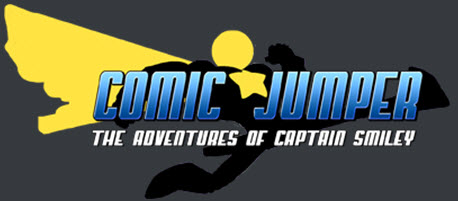 Check out the trailer below, the game is shaping up to a side-scrolling action title filled with the humor the Twisted Pixel studios has become known for.
Comic Jumper's game visuals are said to change depending on what comic world you're in.  A similar old school title that was recently relesed on Xbox Live Arcade was Sega's Comix Zone.  Where as Comix Zone doesn't look as visually stunning and no where near as funny as Comic Jumper the two have a similar feel to them.  Comic Jumper has impressed so far and I believe will be as popular as the other two great games Twisted Pixel Games have released thus far.
Twisted Pixel has yet to announce a release date for Comic Jumper, or what platforms it'll be available on, best bet it will be released on Xbox Live Arcade. Hoping it will also be available on the Playstation Network (PSN) and Steam. Check out the trailer below to get your first taste of Captain Smiley and his sidekick!
[youtube=http://www.youtube.com/watch?v=wrS_79ECNZg]
Also stay up todate with Twisted Pixel Games updates via Twitter
–