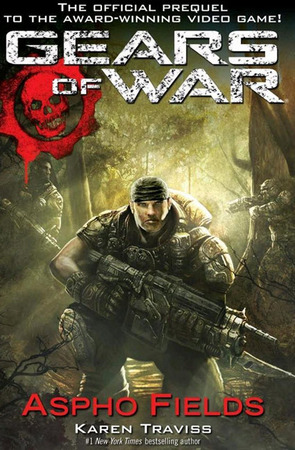 Gears of War: Aspho Fields is a science fiction novel by Karen Traviss, set in the Gears of War universe. The novel is the first in an expected trilogy and is considered canon material. Aspho Fields will mainly focus on the history of the characters and the battle at Aspho Fields, but also takes place during the events between Gears of War and Gears of War 2.
 
For more information regarding the Gears Of War Aspho Fields Check out the Wiki article :
 
en.wikipedia.org/wiki/Gears_of_War:_Asph…
 
Now the question ….
 
Where do i get my hands on this fantastic read ??
 
Well best bet would be Amazon  Here is a direct link.
 
www.amazon.com/Gears-Aspho-Fields-Karen-…
 
An Audio Book is also available at Amazon for anyone that can't be bothered reading 😉
 
www.amazon.com/Aspho-Fields-Gears-Karen-…