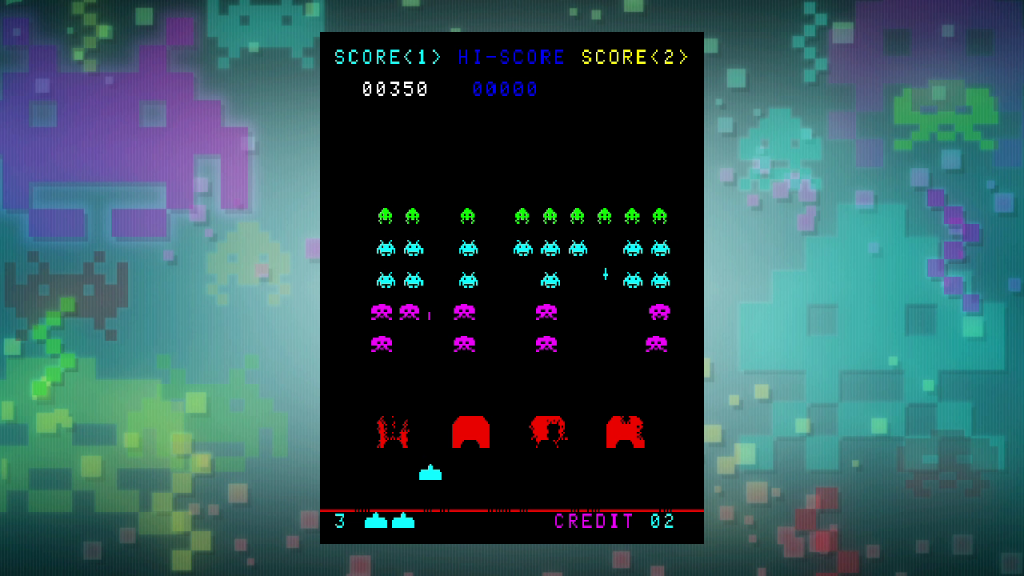 In the more recent years, we've seen a resurgency of old and obscure classics. Be it a remake, remaster or a collection of old games. Titles like Cotton, in the form of Cotton Reboot also distributed by Inin Games. Or Toki – I bet you never heard of this one before – Although Space Invaders is hardly an obscure series; known far and wide throughout the globe, its legacy is as old as videogames themselves. This collection, for the Nintendo Switch, showcases the very roots of the franchise and also some more modern titles, spanning, literally, decades of videogame history.
Space Invaders Invincible Collection includes:
Space Invaders (1978, Arcade) – black and white
Space Invaders (1978, Arcade) – color
Space Invaders Part II (1979, Arcade)
Lunar Rescue (1979, Arcade)
Space Cyclone (1980, Arcade)
Majestic Twelve: The Space Invaders Part IV (1990, Arcade)
Super Space Invaders '91 (1990, Arcade)
Space Invaders DX (1994, Arcade)
Space Invaders Extreme (2008)
Space Invaders Gigamax 4 SE (2018)
Also included as additional download:
Arkanoid vs Space Invaders (2016)
Strictly Limited Games will also offer three limited editions in physical format. The limited edition is the cheapest of the three; it bundles a copy of the game and a pin. The Collector's Edition adds a Arcade PCB Box, two soundtracks, an official book, a sticker sheet, four instruction cards, six flyers, and four acrylic art cards in an individually numbered collector's box. Finally, the Ultra Collector's Edition comes with everything in the Collector's Edition plus a commemorative coin, an acrylic Space Invaders standee, and the Space Invaders Invisible Board Game.