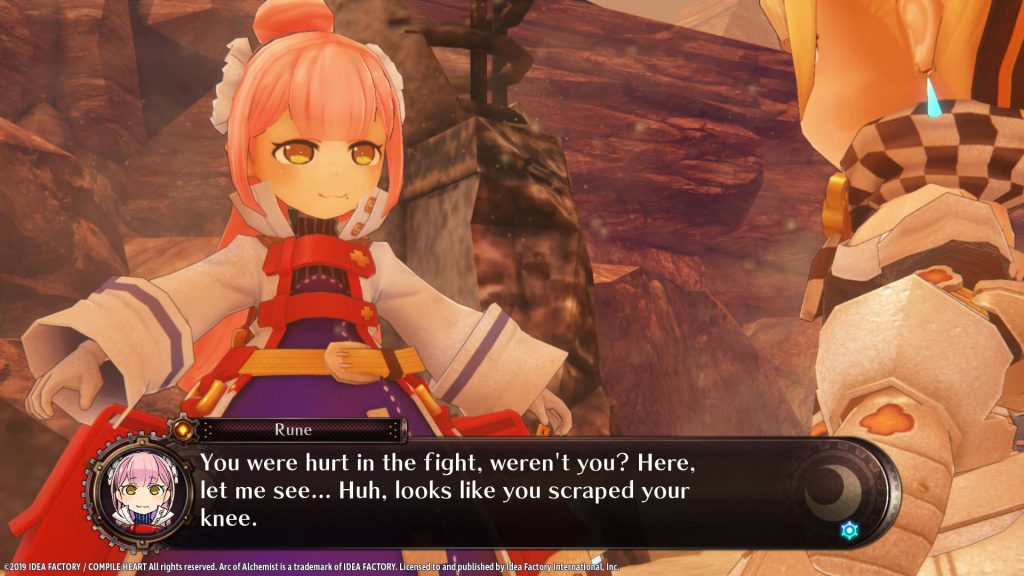 Idea Factory International has revealed some new screenshots and character details for three new characters that will be able to join Quinn's party in Arc of Alchemist when the game releases on January 30, 2020 in North America for the PlayStation 4 and Nintendo Switch. The characters introduced this time around are named Axel, Micah, and Rune.
Axel Delion has an adoration of Quinn, he dotes upon her excessively, much to his own detriment. However, his skill as a knight is unparalleled and he's attained several victories in battle exercises. Micah Schneider is a knight who supports Vice-Captain Axel. Previously, she had served as his squire. She is one of the team's most competent members, recognized for her common sense. She also takes on the role of admonishing Axel when he gets out of hand. In secret, she harbors feelings for Axel, but the path is steep.
Finally we have Rune Fontine who is part of the military clergy. She is in charge of treating injured troops hurt by the perilous journey. She is skilled at sewing and cooking, and is known by all for her kindness. Her patience allows her to talk down even the self-willed Sandra. Micah refers to her calming ability as a "maternal power", from which Rune takes great pride.