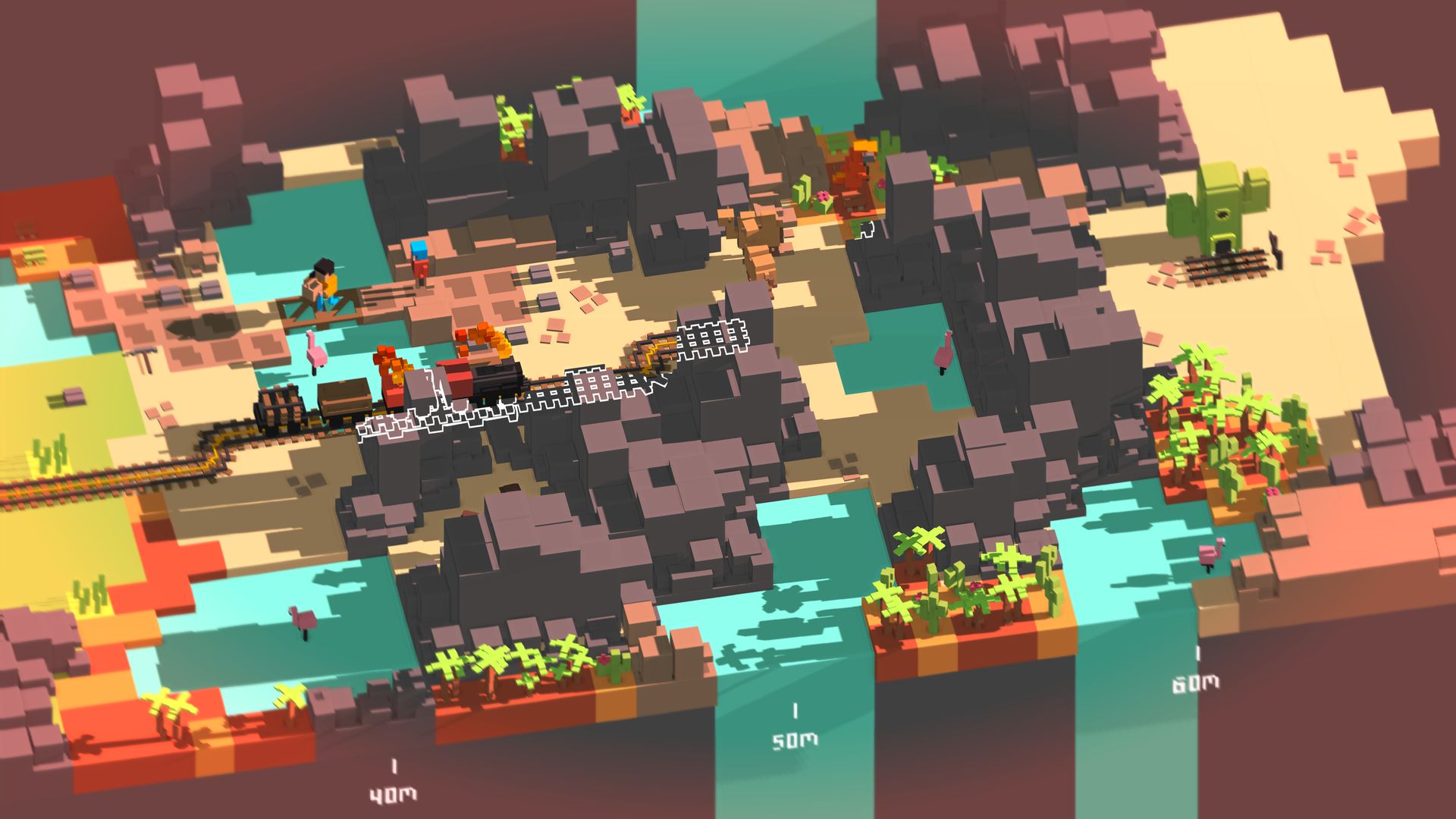 Daedalic Entertainment and Indoor Astronaut have released their fast paced co-op action game Unrailed! on Steam Early Access. Up to four players will test their cooperation and their ability to work under pressure. They must prevent a trail from derailing by building train tracks using materials harvested from the environment. Along the way, they will run into quests, local inhabitants, and crazy landscapes.
The game offers procedurally generated levels with five biomes. Unrailed! currently has three modes: Endless mode, Quick mode, and 2v2 competitive.
Indoor Astronaut expects their game to be in Steam Early Access for the next 3-6 months. They will be spending the time adding more content, a single player mode, and extra playable characters while balancing out the game. The price will likely rise after the Steam Early Access period, but the game is available now on Steam for $16.99 USD or $22.95 AUD.