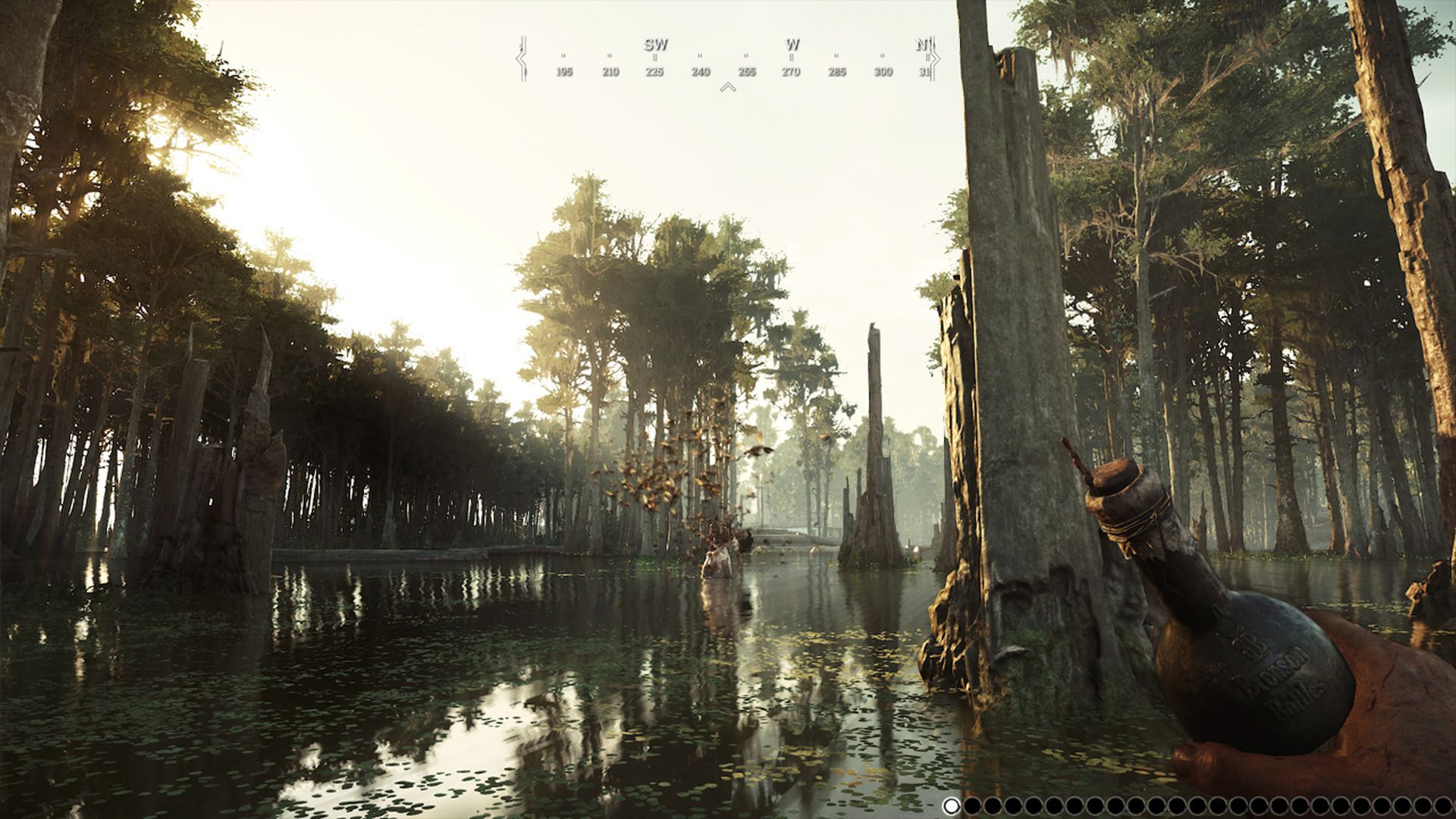 Crytek announced Hunt: Showdown has launched on Windows PC after 18 months in the Steam Early Access program. It has been a busy 18 months as the game saw 20 major updates during that time in response to community feedback. The Xbox One version is still in the Xbox Game Preview program, but will launch shortly.
The game's launch price has risen to $39.99 USD or $59.99 AUD. A Legendary Edition bundle that include the base game and the "Legends of the Bayou" DLC is also available for $44.99 USD.
The DLC unlocks two legendary hunters, two unique weapons, and 500 Blood Bonds to spend in game. Bone Doctor is the first legendary hunter, a master of voodoo who was able to predict the evil in the bayou long before it arrived. His follower Weird Sister is the second hunter. The two weapons are a Nagant M1895 named Copperhead and the McGowan twin's Blood Oath knife.