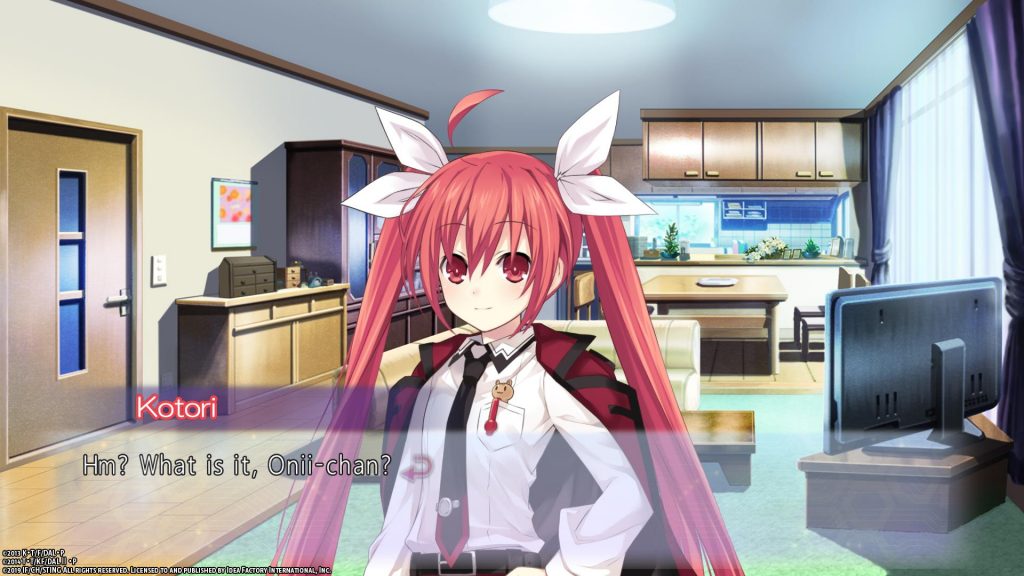 Continuing with their trend of focusing on the girls as they were "conquered" in the storyline of the series Idea Factory International has released a new set of screenshots and information for Date A Live: Rio Reincarnation by introducing Kotori Itsuka, who is also known as Efreet.
Shido is her adopted brother, and she became a Spirit by someone else's hand. While wearing her trademark white ribbons, she plays the role of a doe-eyed and adorable younger sister. However, when wearing her black ribbons, she becomes the commander of the secret organization Ratatoskr, which aims to stop the spacequakes by interacting with the Spirits. She loves lollipops so much that she carries a specialized case to bring them wherever she goes. The angel she manifests is Camael.
You can check out these new screenshots below and keep an eye out for the game when it is released on July 23rd in North America and July 26th in Europe for the PlayStation 4 with the PC release coming to Steam on July 23rd.