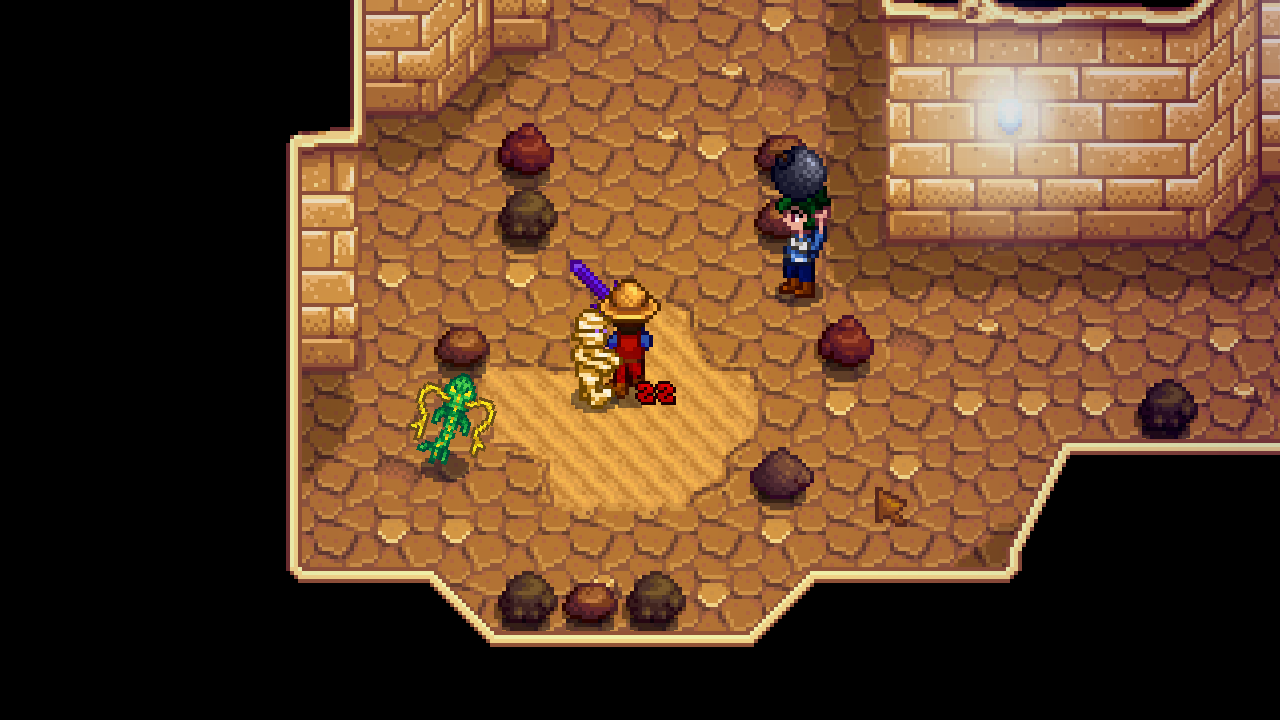 This is not a dream. I repeat, this is not a dream. tccoxon, one of the developers at Chucklefish who was handed the reigns of Stardew Valley's multiplayer support by ConcernedApe released a lengthy post today detailing the highly anticipated update. To initiate co-op, players will need to have Robin build up to three cabins on the farm to house farmhands on the property. Players can then be invited into the game as farmhands via Steam or their console of choice.  The farmhands can do everything except decide when to sleep, when to begin/end festivals, and choose sides for major plot decisions. While Chucklefish have made plans for player to player and farmhand to NPC marriages in game, they announced that local multiplayer, split-screen multiplayer, and PVP are not in the cards at the moment.
tccoxon also took a little time to discuss why the update has taken so long to release. Much like the universal Java Minecraft mod support that has been in the works for ages, tccoxon has run into similar issues of trying to build an engine on a plane that is already flying at 30,000 feet. The game was not originally coded with multiplayer in mind, which means tccoxon and fellow developer Eric have had to rewrite thousands of lines of codes to synchronize the multiplayer games over the internet, optimize connections, add the farmhands, and polish everything to a shine.
While tccoxon has opted to not provide a solid release date, the multiplayer update is scheduled to launch early next year. PC will receive the update first, followed by Switch, then the other consoles.