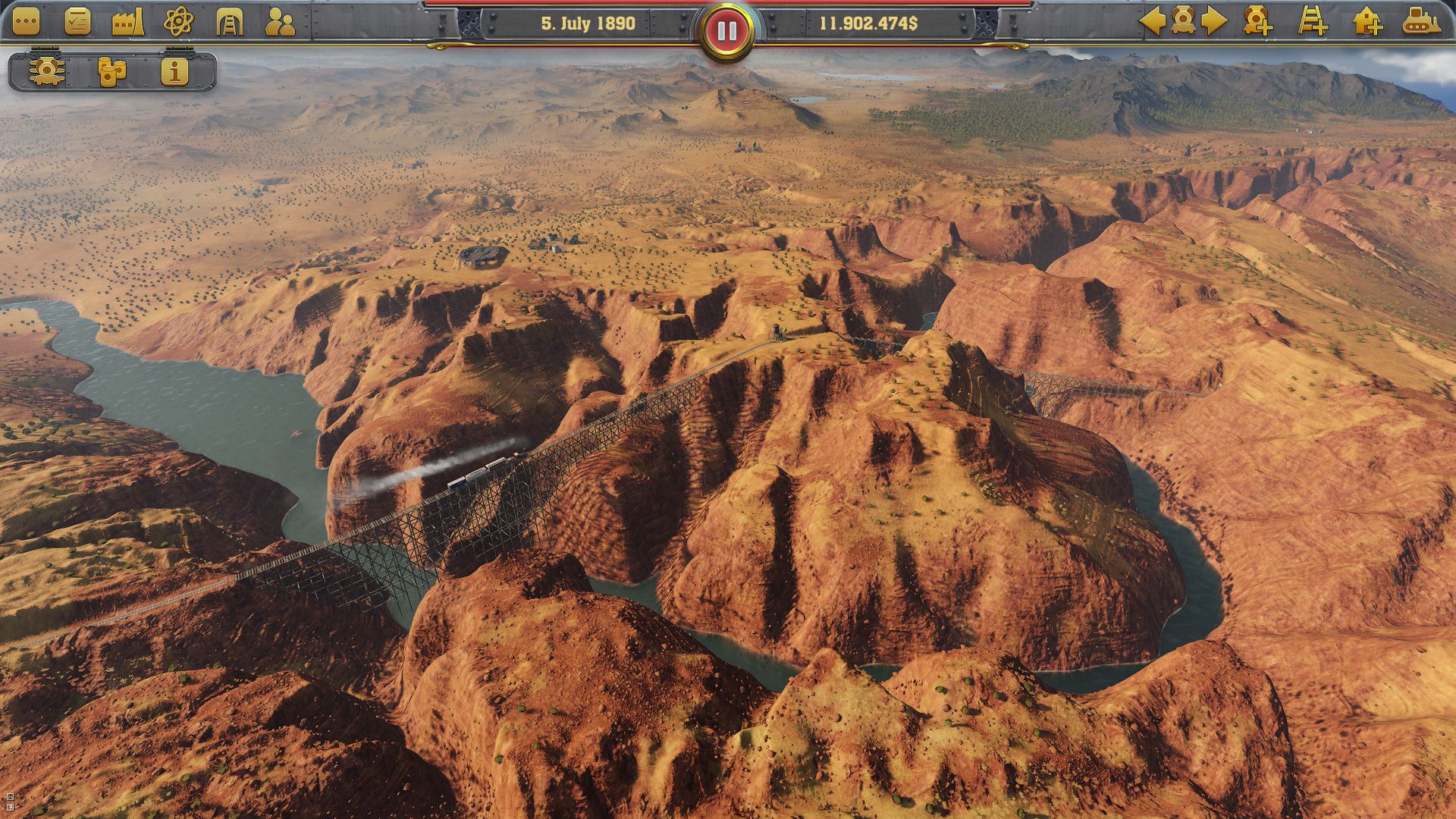 Kalypso Media (Tropico 6) and Gaming Minds Studios released new gameplay footage of their upcoming business simulator Railway Empire at E3 2017. The trailer quickly sums up the game's basic mechanics in a minute flat and provides short video clips of the game in action. For railway aficionados, the trailer throws in several shots of trains steaming along.
Railway Empire is the latest title in a long and storied sub-genre of railroad tycoon games. This new entry spans over 100 years of development in the United States, starting in 1830. Players will guide their company through rail construction, train purchases, utilities maintenance, rail network organization, and technological research to drive their rivals into bankruptcy.
Railway Empire is scheduled to launch on PC, PlayStation 4, and Xbox One in Q1 2018.