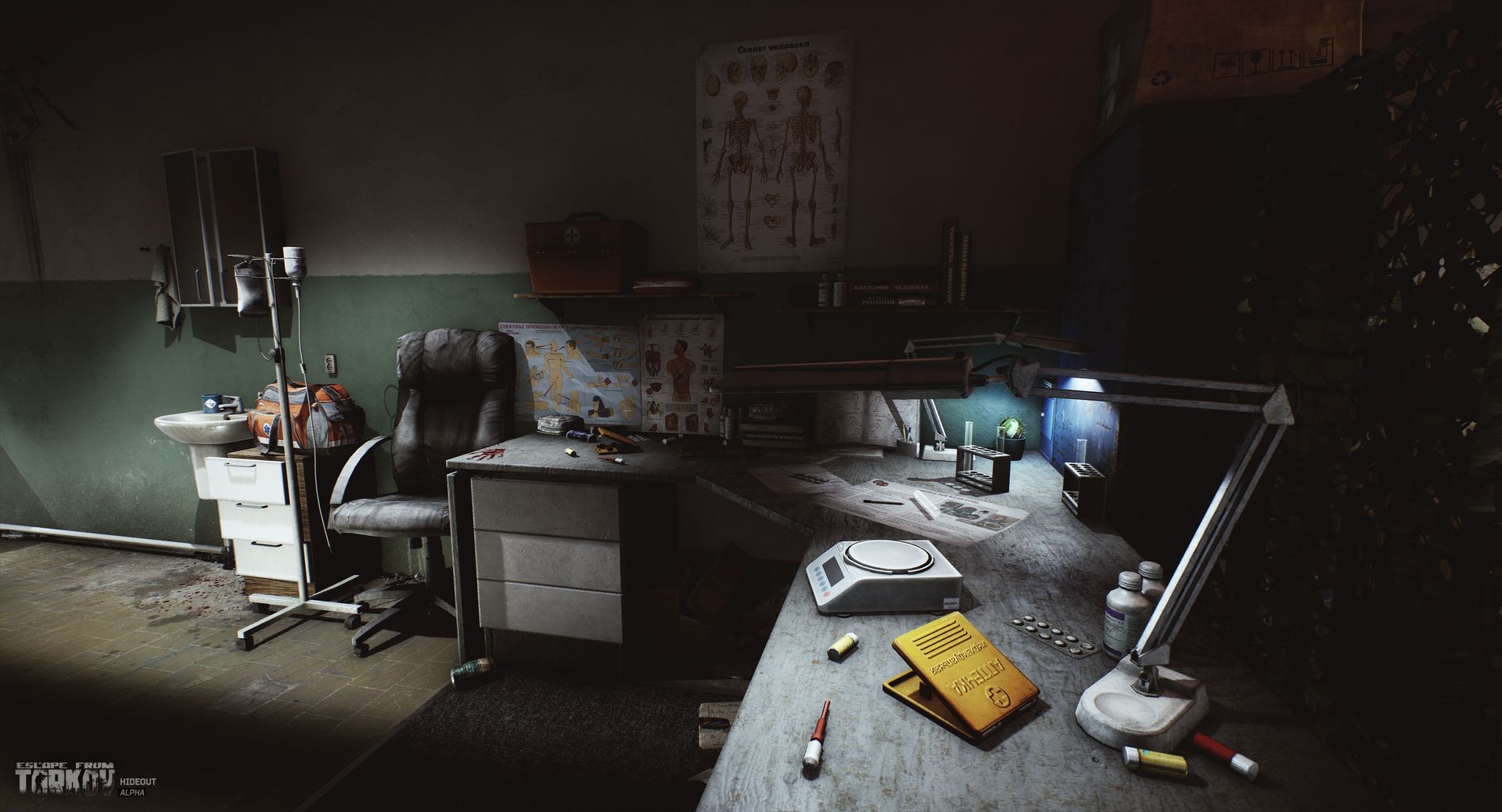 Battlestate Games announced the the open beta for their upcoming open world survival FPS Escape from Tarkov will introduce player housing known as The Hideout. Each player will start out with a humble, bombed out shelter where they will begin to clean up and install basic utilities to make the space liveable. Once a power generator, is in place, players can start turning their survival bunker into a technologically advanced living space with water collection, sanitation systems, medical treatment facilities, recon centers, and firing ranges. In total, there will be 13 modules to collect for The Hideout, with basic and elite levels.
As the player improves the quality of their Hideout, they will see benefits as they wander Tarkov. The Hideout allows for the production of items and resources, grants regeneration speed bonuses, and more. Everything in The Hideout is fueled by the cache. There are three cache sizes, with Limited Edition copy owners getting a maximum cache size right off the bat.
Escape from Tarkov is currently in closed alpha testing. Closed beta testing is scheduled to begin this summer (winter for the southern hemisphere).