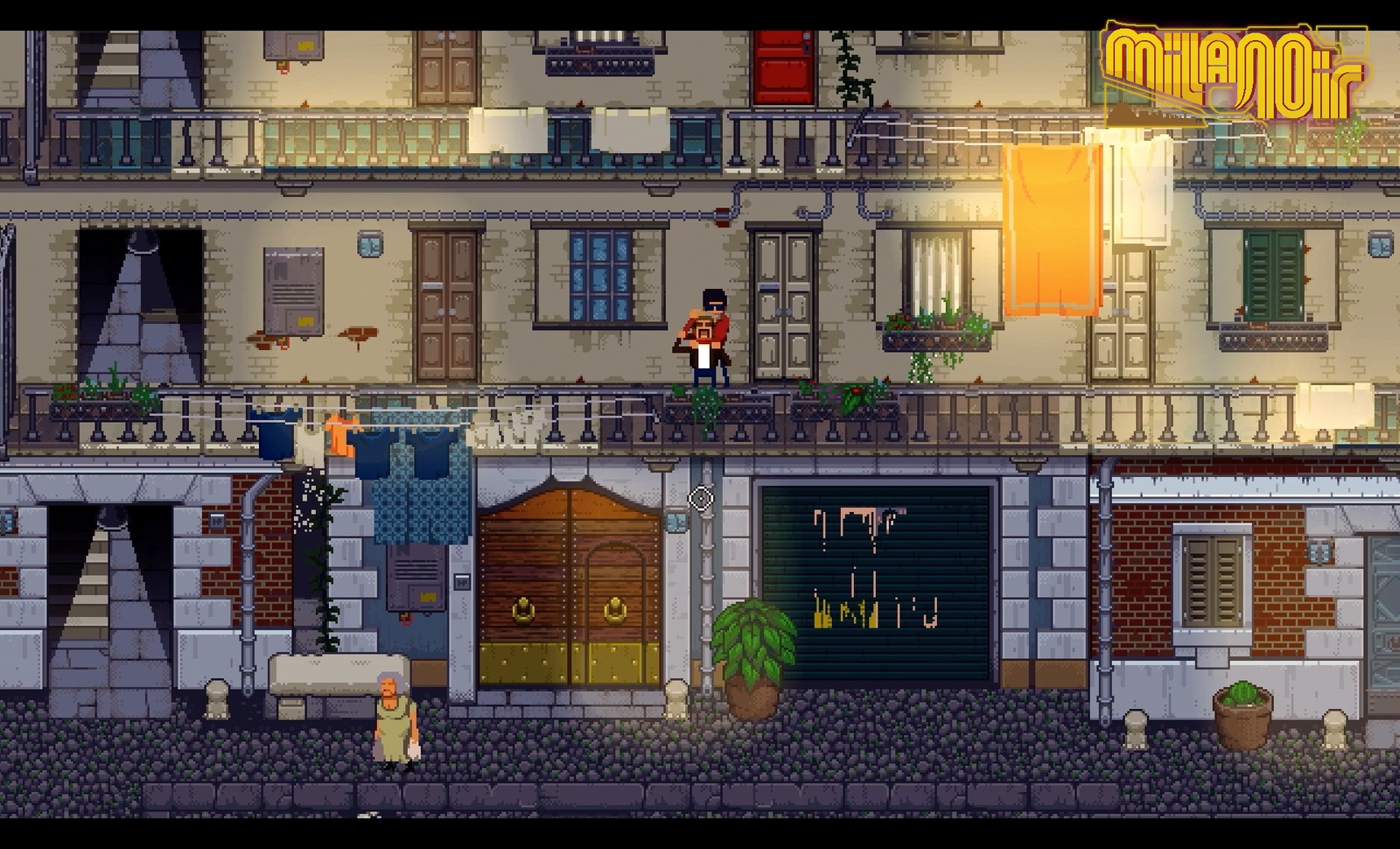 Gambitious Digital Entertainment has announced the upcoming release of Milanoir, a throwback game to the Italian crime movies of the 1970s. Set in the city of Milan, Milanoir is a story of greed, betrayal, revenge and everything else that makes for a  promising hard-boiled pixel shooter. Following the footsteps of any good noir flick, we've been tasked to exact revenge on a man who framed us. Expect to paint the streets (and rooftops) red, along with some high-octane vehicle chases thrown in for a good measure.
The game is being developed by Italo games from Milan. You read that sentence again and tell me they're not the perfect folks for the job with a studio name and location like that. It's fate if anything. Milanoir is expected to launch later this year on PC but you can feast your eyes on this trailer until then.
Now, I can't remember the last time I was sold on a game based on the music alone, but the trailer's infectious groove sure is something that would make Lalo Schifrin proud. I also hope we get to use that ricochet mechanic as much as possible since now I have a chance to roleplay as pixelated Revolver Ocelot.
In case you're impatient like me but lucky to be in the USA, then I have more good news for you. Milanoir will be playable at E3 next week at Gambitious' press area inside the Devolver Indie Picnic area across from the Los Angeles Convention Centre's main entrance. So if you happen to be anywhere in LA during that time, there's a chance you don't want to miss.
For more from Milanoir as it develops, visit www.MilanoirGame.com, and follow the game progress on Facebook and Twitter by visiting @MilanoirGame.