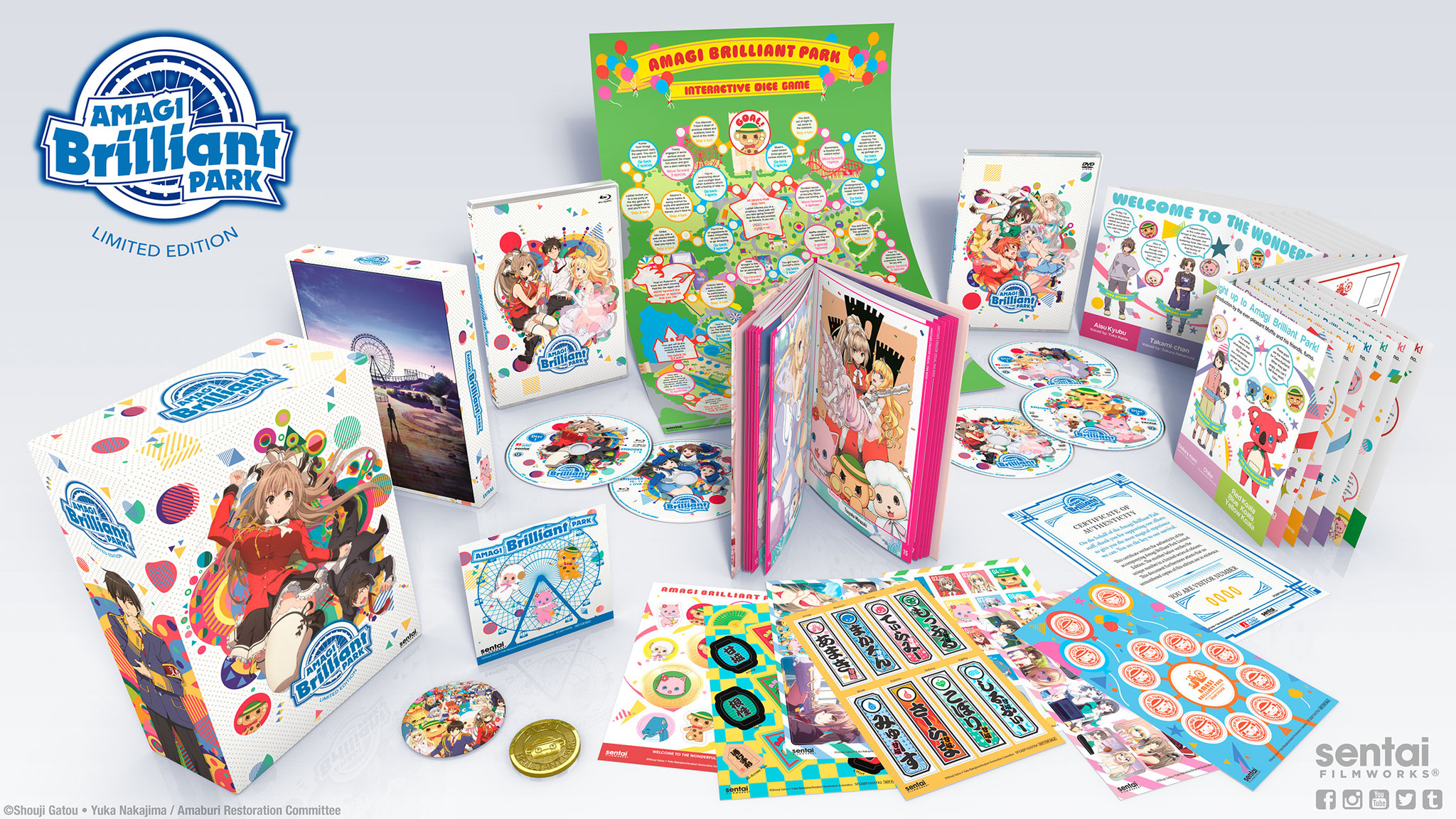 Sentai Filmworks has revealed the first of the English voice actors that will be in the dub of Amagi Brilliant Park. The company has released a video focusing on Princess Latifah who will be voiced by Cindy Lou Parker and you can check it out below. As for the official release of the anime, the company is planning on releasing the series on Blu-ray, DVD, and in a premium box combo pack on February 28th.
The premium box version of the release will include the series on Blu-ray and DVD, Sticker Sheets, Iron Token, Mirror Button, Metal Pin Set + Card, Authenticity Card, Park Brochures, Map Poster, and a Collectors Box. For those who haven't kept an eye on the series, Amagi Brilliant Park has been given an official description below:
When new transfer student Isuzu asks Seiya Kanie out on a date at gunpoint, he knows something odd is going on. Especially since she wants to go to Amagi Brilliant Park, where the rides are either dangerous or mind-numbingly dull and the only costumed performers who aren't rude or apathetic are the ones who didn't show up for work. So when Isuzu asks Seiya to take over as the park's new manager, he knows she's crazy (Well, crazy-er, given the gunpoint thing.).
But when Seiya learns that Amagi Brilliant Park is a REAL Magic Kingdom, that the costumed performers aren't wearing costumes, that they live off the energy created by attendees, and that unless they can attract 250,000 attendees in three months, they'll lose their jobs and homes… he goes a little crazy himself. But, even with the aid of scantily clad fairies, giant mice and sniper-trained sheep, can anyone rescue a park that's sunk so low that its own bus doesn't stop there anymore?