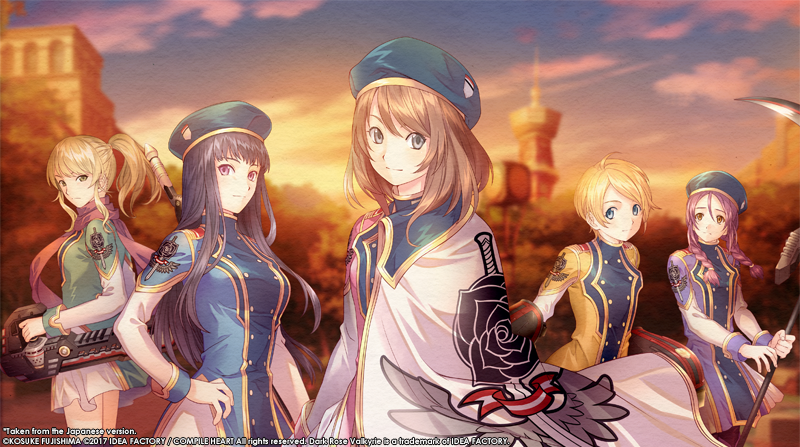 Idea Factory International has announced that they are planning on bringing Black Rose Valkyrie, which will now be called Dark Rose Valkyrie, to the West in Spring 2017. The company has already announced that when released in the West Dark Rose Valkyrie will feature both the original Japanese dub as well as a freshly recorded English dub.
This title is an RPG for the PlayStation 4 and while we have covered it in the past, you can check out a few details directly from the company as well as a handful of screenshots and an announcement trailer below.
This Spring 2017, defend humanity from the Chimera Virus as the new leader of Japan's covert military agency (ACID) in Dark Rose Valkyrie! Featuring work from "Tales of" scenario writer Takumi Miyajima and "Tales of" character designer Kosuke Fujishima, this real-time combat, action-packed RPG will have you battling enemies that change in form and strength as darkness sets. But that's not all, a traitor is in your midst! Use a visual-novel interview system to find them out and strengthen the Valkyrie Force and save the world!