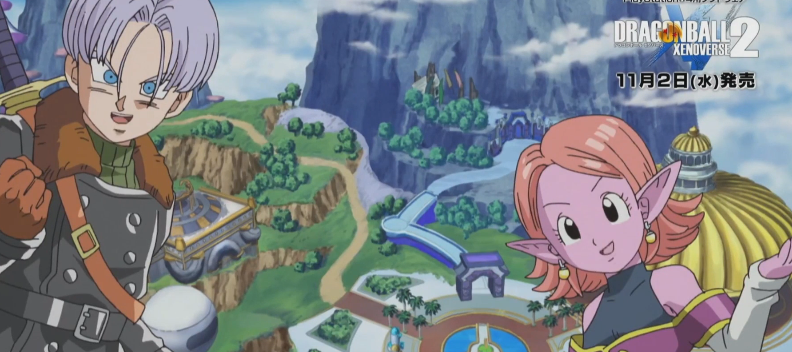 With the Closed Beta for Dragon Ball Xenoverse 2 happening this weekend, some people have managed to get an early look at the games intro scene which is more of an introduction to the world of the Time Patrollers as opposed to a traditional anime game opening filled with fantasy fight match ups and another rendition of the series opening theme Cha-La Head Cha-La. You've seen some of this before in past trailers but now you can check out the whole thing below.
The other video was officially released by Bandai Namco and features a tutorial battle against a Giant Ape Nappa. The videos main purpose seems to be showing off the new mechanics introduced into giant battles, including getting sent to the Mind Control World to fight an evil copy of yourself and reflecting a giant ki blast.
Lastly some new information has been discovered about how clothing stats will work in this game. Many players we're dissapointed with how the first Xenoverse kind of limited your clothing options if you wanted to optimise certain stats of your characters. That will no longer be a problem in Xenoverse 2 as each character has an accessory slot for an item called a QQ Bang. A QQ Bang is an item which can be made up of a mix of chosen clothes and items. The higher quality these clothes and items are the higher quality your QQ Bang will be, leading to bigger stat boosts. It is confirmed that a QQ Bang has the potential to grant greater stats than even the best clothing sets.
Dragon Ball Xenoverse 2 releases on the PS4, Xbox One and PC in America on the 25th of October and on the 28th for Europe and Australia. Bandai Namco was kind enough to provide us with a key to the closed beta this weekend so expect an impressions piece once I get some good playtime with the game.