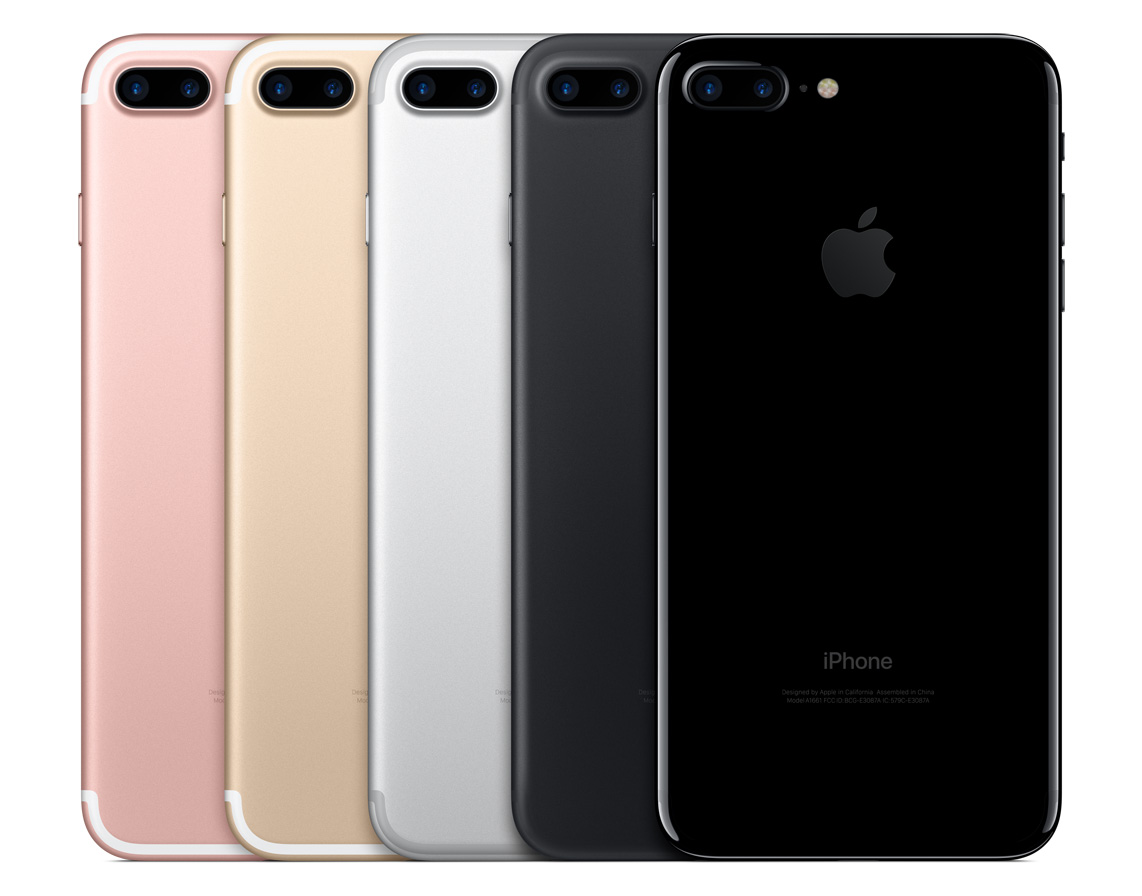 Apple has pulled back the curtains on the highly anticipated iPhone 7 and 7 Plus. The phones feature a completely redesigned home button that is a pressure sensitive, solid state button with the Touch ID sensor built in. A new black finish is also being introduced, bringing the available finishes up to five. More importantly, the new phones are designed to be splash and water resistant, meaning it might actually survive a pint of beer being drunkenly tipped over your brand new shiny iPhone.
The iPhone 7 camera has been given a bit of an upgrade, adding improved low light capabilities and optical image stabilization that previous was only found on the Plus models. The LED has been updated to quad LED for a brighter flash that can adjust itself based on the colour temperature of the environment. The front facing camera has also been given a boost for better selfies. The iPhone 7 Plus has seen a massive upgrade, now sporting two lenses that can provide true optical 2x zoom. One camera features a wide-angle lens while the other is a telephoto lens.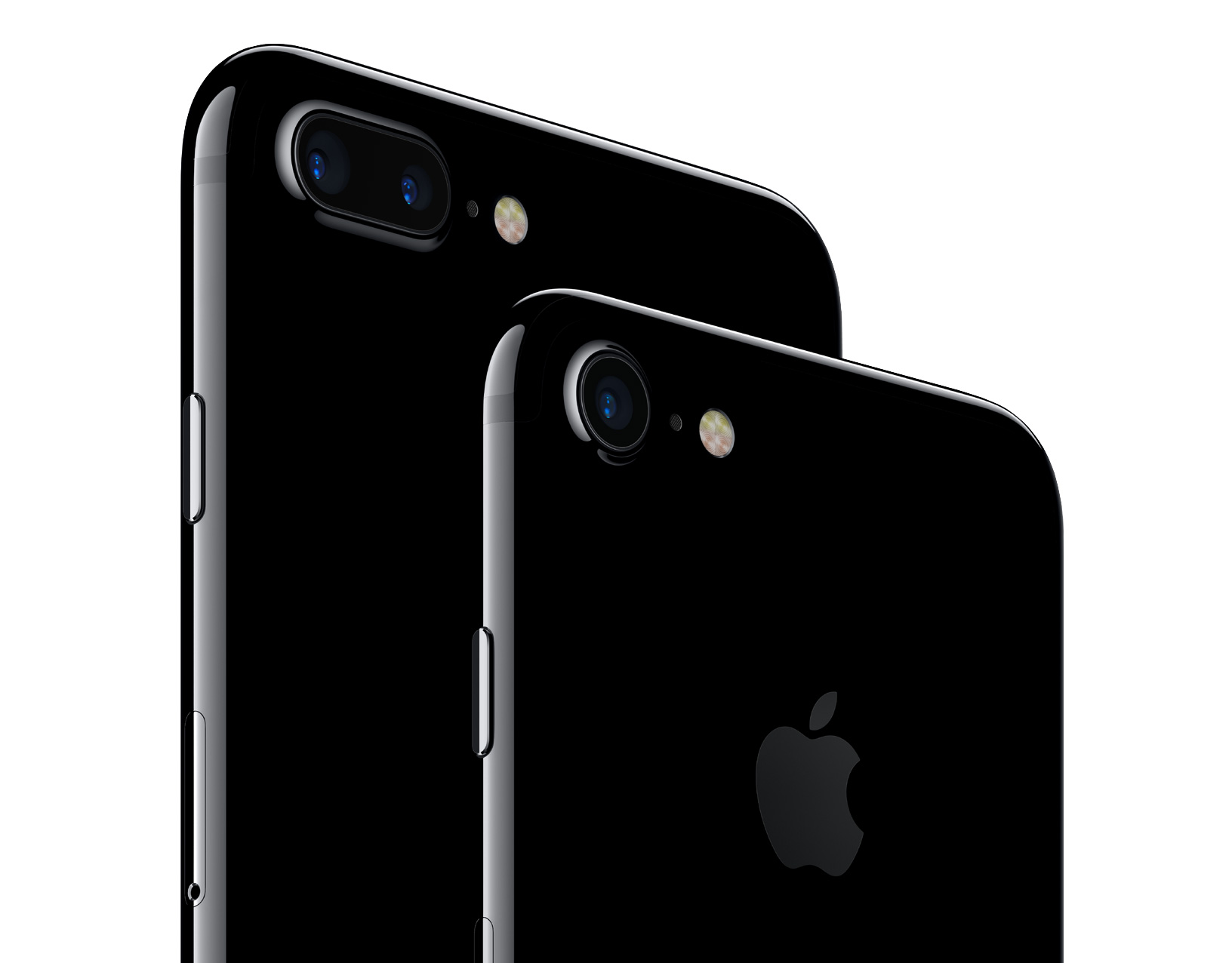 Both phones have received an improved display. Apple says the new Retina HD screens are 25% brighter than previous screens and feature a wider colour gamut. The new screens also feature the 3D Touch technology that responds to taps on the screen with subtle vibrations.
As with every iPhone iteration, Apple has implemented a new chip. This generation features the A10 Fusion Chip that is rated to be twice as fast as the iPhone 6's CPU and three times faster than its GPU. The chip pulls this feat off while still demanding less power than the old iPhone 6 chips.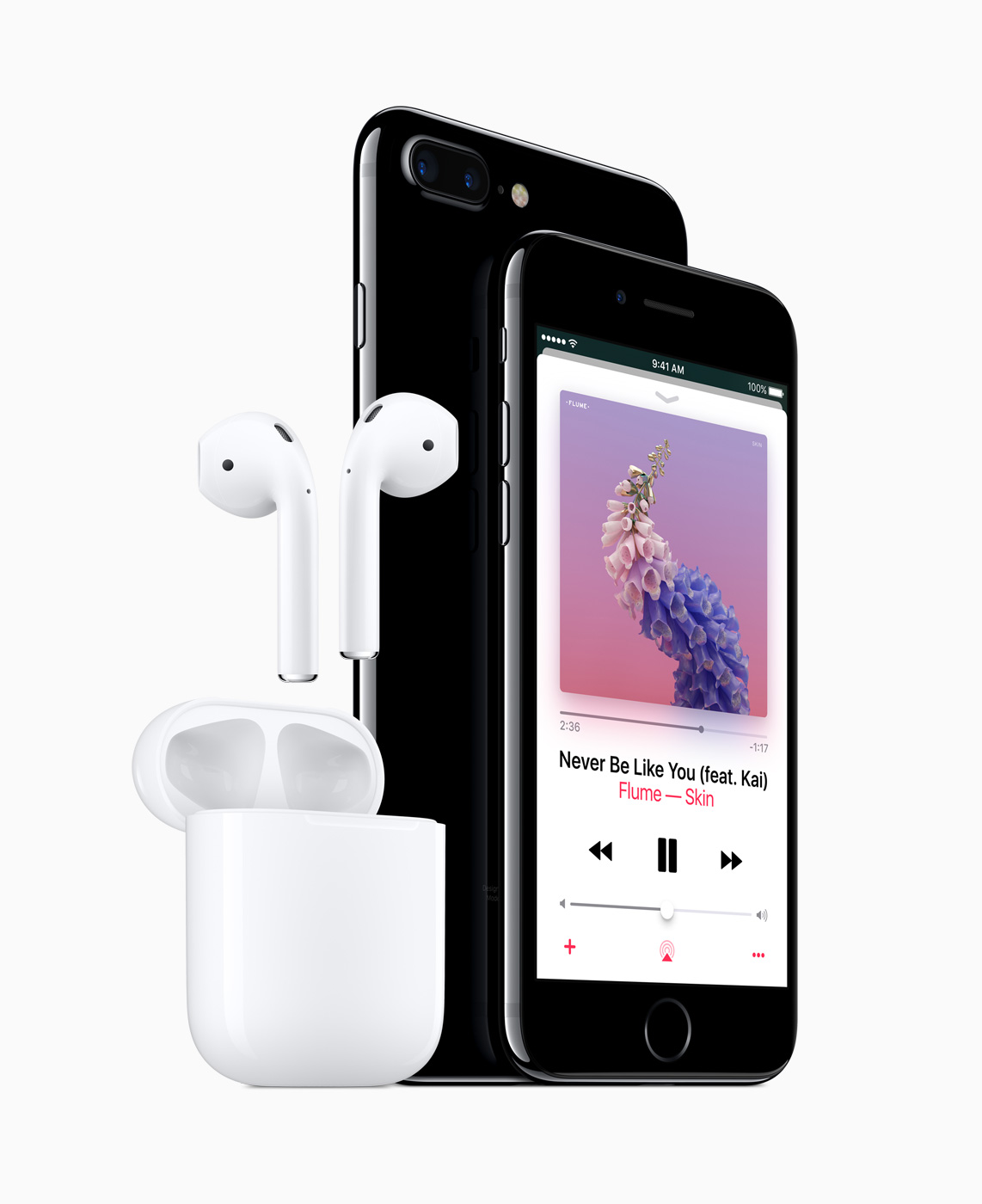 Rumours of the death of the 3.5mm headphone jack has been rumoured for months. I'm afraid they are all true. Apple has dropped the jack in favour of stereo speakers on the phone. Each phone now comes with EarPods with Lightning Connectors and a Lighting adapter that accepts standard 3.5mm headphones. Additionally, Apple has introduced the wireless AirPods that can detect their position, activate Siri, and filter out external noise.
The iPhone 7 and the iPhone 7 Plus have finally dropped the outdated 16GB base model and will be available in 32GB, 128Gb, and 256GB models. The iPhone 7 will start at $649 USD/$1079 AUD and the iPhone 7 Plus will begin at $769 USD/$1269 AUD. Pre-orders begin on September 9th. The phones launch on September 16th.