Developer: SomaSim
Publisher: Kasedo Games
Platform: Mac, Windows
Release Date: 8 September, 2016
Price: $19.99 USD – Available Here
Project Highrise is a tower building and management sim from SomaSim, the team behind gold rush era city manager 1894. Project Highrise is the spiritual successor to the classic 1994 game SimTower. In Project Highrise, players will build the tower of their dreams, attract new tenants, and become the envy of the city.
The preview build of Project Highrise gives players a short set of tutorials to get them started, access to the sandbox mode, and a few scenarios to play. Each tutorial is short, focusing on one important aspect of the game. The tutorials are written in character as one of the player's employees, which gives the game a touch of immersion. The tutorials are well organized, straight forward, and to the point. Upon leaving the final tutorial, I definitely felt equipped to tackle Project Highrise.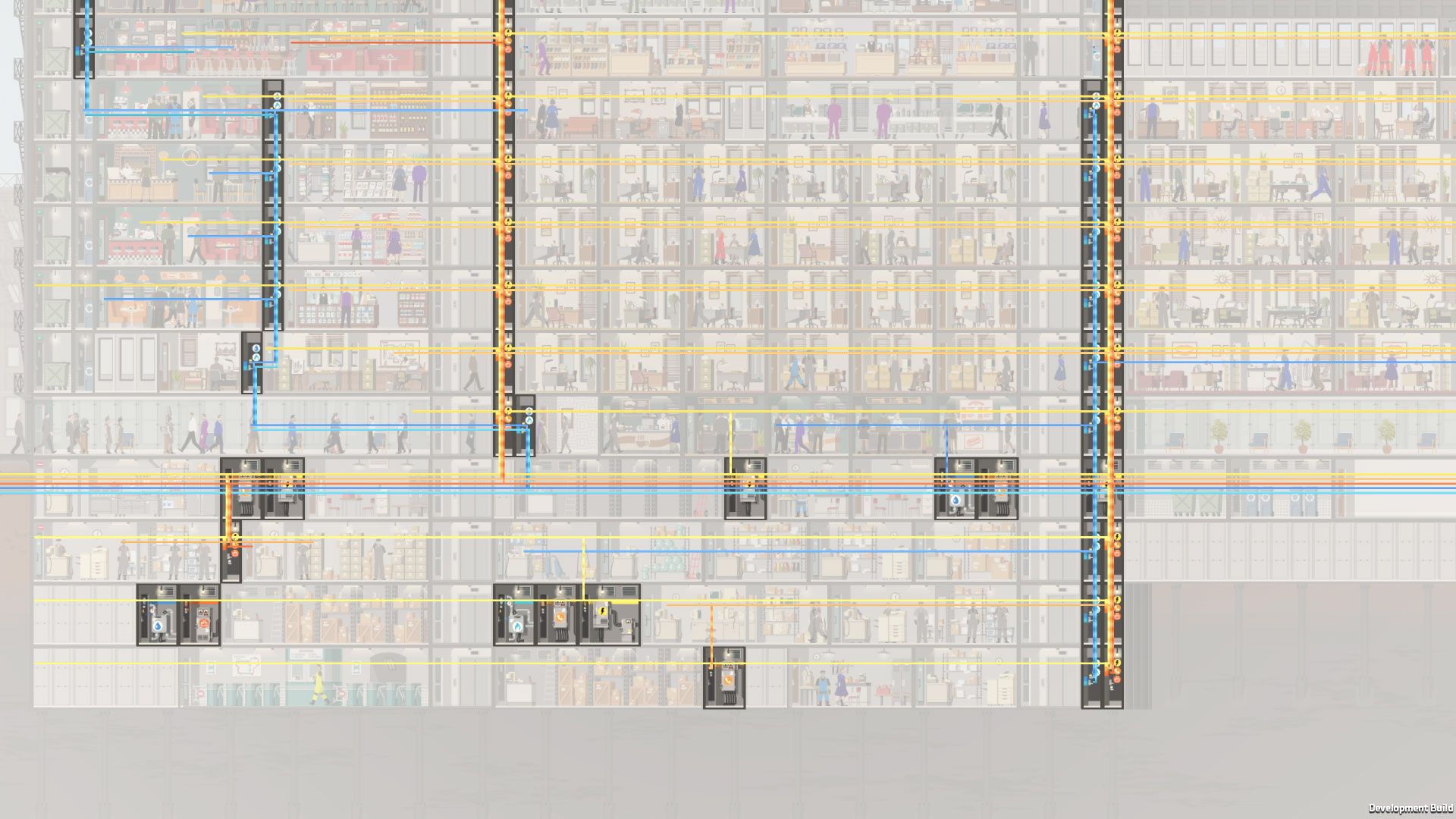 Project Highrise focuses on two major gameplay mechanics, building and management. Building is incredibly easy and intuitive. Players can lay down slim rectangular cells down that connect to their neighbour like LEGO bricks. Gameplay practicality aside, the game does not pay much attention to physics. Players are allowed to freely make whatever design they choose, no matter how ridiculous or impossible it may seem. The entire lot is can be used, so players are not limited to a single tower either. The game allows a wide variety of designs like one large tower with a few supporting mini-towers or upside down pyramids, then encourages players to share their creations with a function to upload tower screenshots to the popular image sharing site Imgur.
Once the shape of the building is constructed, the cells can be filled with tenants, services, utilities, or aesthetic objects. Utilities serve as the nervous system of each building. The most basic tenants will only require electricity in their units, with higher paying tenants requiring more specialized utilities like a gas line or cable TV. Of course, offering such services comes with an initial installation fee and followed by a perpetual maintenance cost. Providing tenants utilities is quite simple. A utility room is built in the basement, with larger rooms providing more capacity. Each floor needs a utility closet to run a line vertically, then the entire floor can be wired horizontally from each utility closet.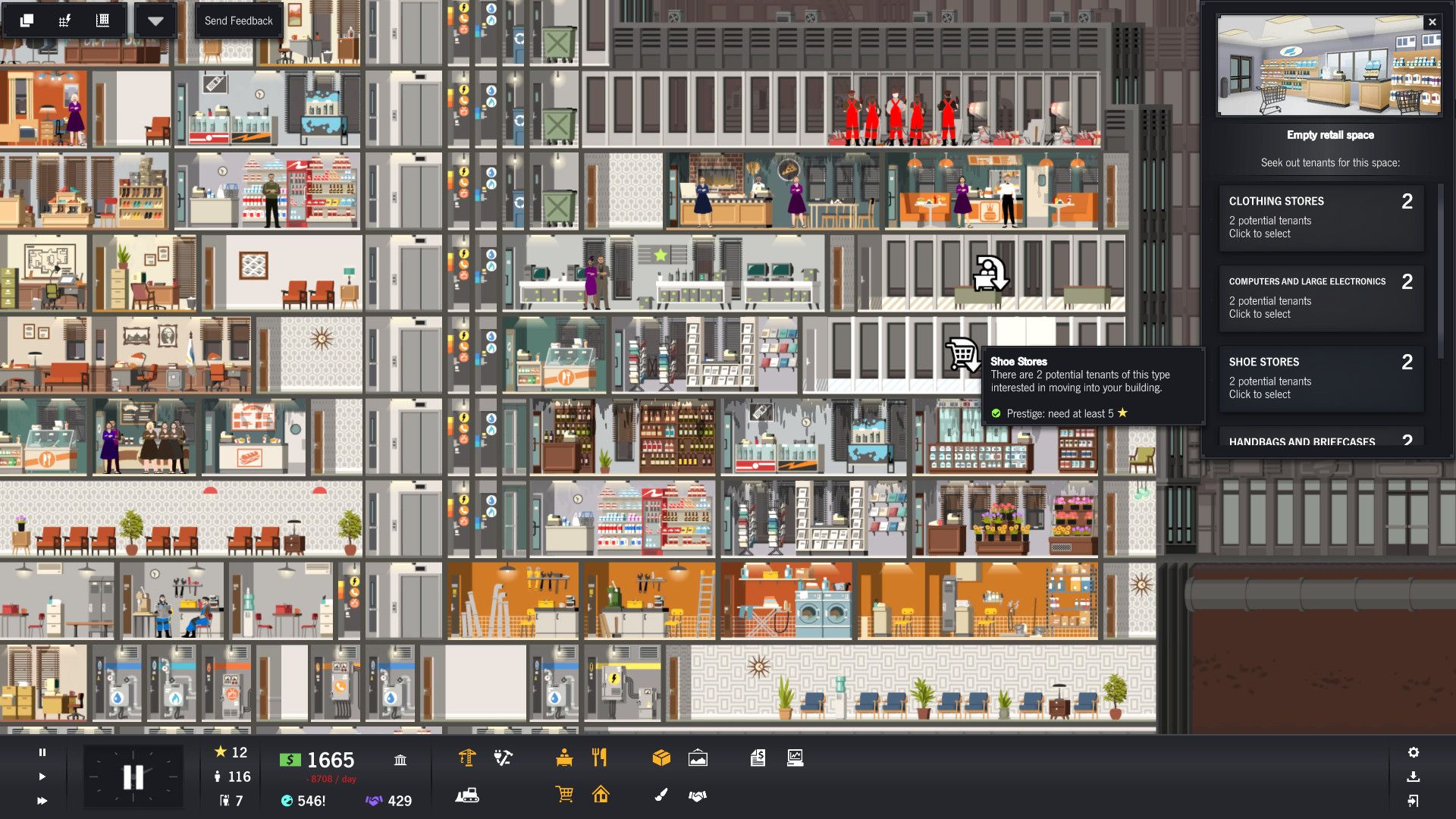 The meat and potatoes of each building comes from its tenants who pay rent every night. There are four basic types of tenants: residential, office, retail, and restaurant. Each tenant type has several tiers, with the most basic often only requiring electricity in exchange for the cheapest rent possible. As buildings gain prestige from a multitude of happy tenants, players can begin to build higher end units that are often physically larger and make greater demands for services and utilities.
Of course, without the right services, there is no way to attract the high end tenants who are willing to fork over high amounts of rent. Services break down into three main focuses: building/maintenance, transportation, and tenant.  Players start out with a basic construction office that will provide two employees to carry out construction on the building. From there, players can begin adding extra services that will help maintain the building, such as trash collection and maintenance crews that will keep tenant units in a state of good repair. Transportation can bring more visitors to the building in the form of public transportation stops or getting workers to their offices quickly with elevator banks. Considering the traffic flow of the building is an important part of min/maxing, as certain tenants require high traffic areas to do business in. Finally, tenant services are required by certain types of tenants before they are willing to move in and do business. This can range from a copy room for the tax offices to janitors for residential units.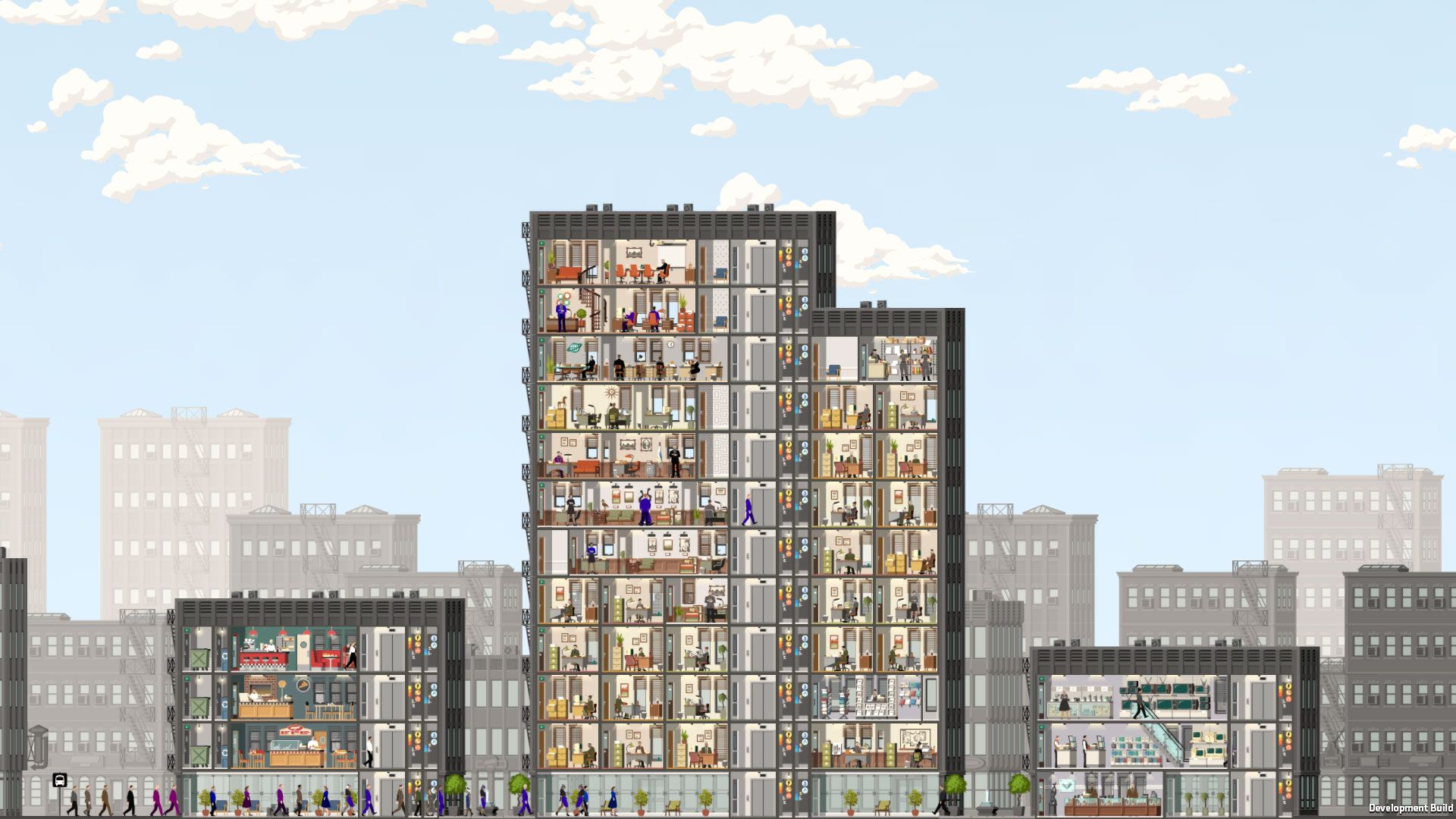 While players build their dream tower, they are also constantly in a management balancing act to keep existing tenants happy and bring in more tenants to fill in newly constructed floors. Apartments will want space between them and restaurants, restaurants and retail spaces will want high traffic areas, tenants will want certain needs met, and the list of responsibilities continues to grow along with the tower. I like that management in Project Highrise is not a case of obsessive micromanagement, but prefers bigger tweaks like adding an extra copy room to cope with demand. One of the biggest struggles with keeping tenants happy is the player's budget. Contracts with small goals can always be picked up to bring in some extra cash to help make ends meet.
Project Highrise has two main modes: sandbox and scenario. Sandbox mode gives players plenty of flexibility when it comes to deciding difficulty, starting resources, and lot size. On the other hand, scenario mode provides a more focused gameplay experience. Players are provided with a variety of scenarios like an old decrepit tower needing a face lift and are tasked with solving the puzzle. Each scenario has three specific victory conditions that need to be completed.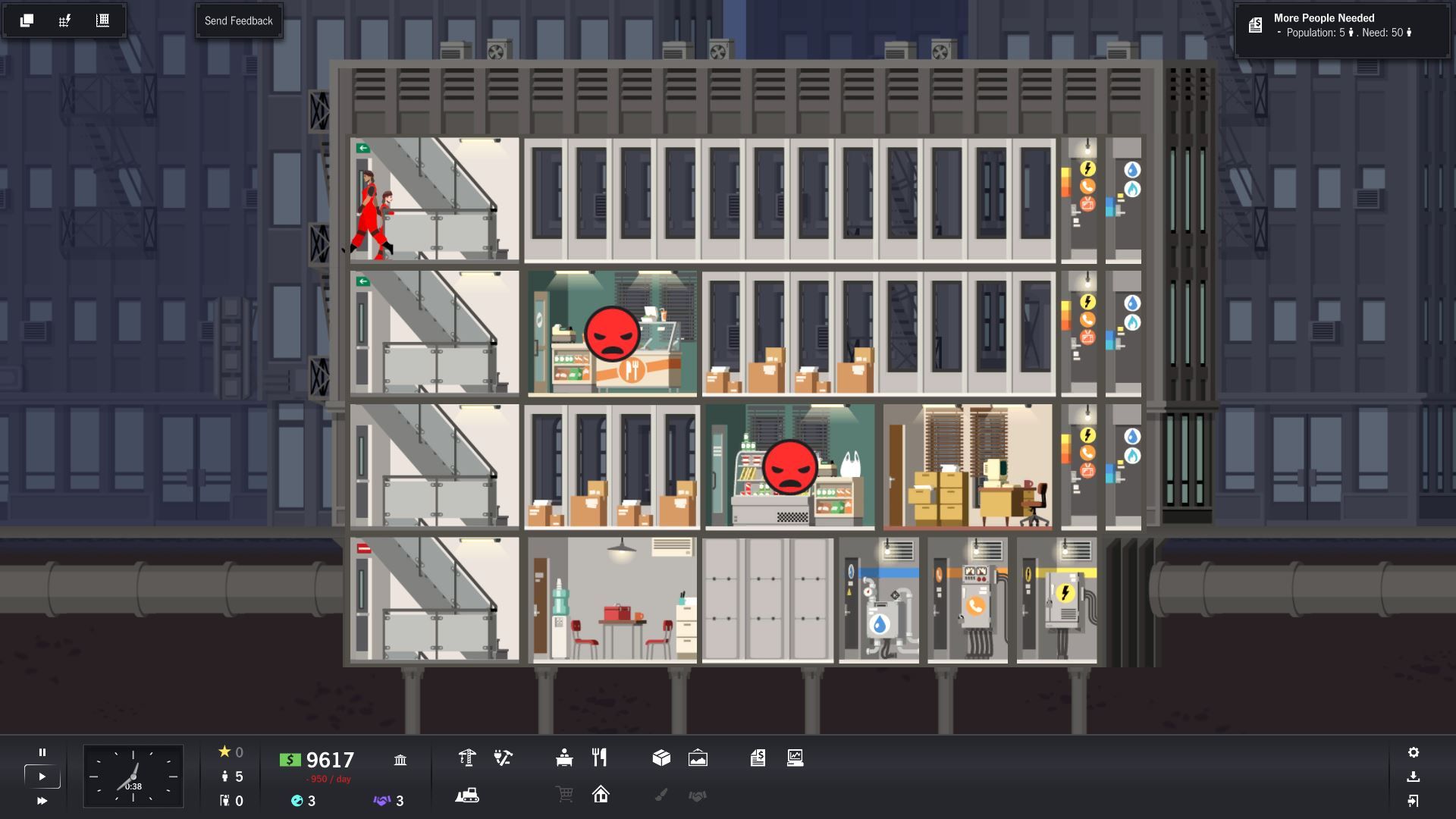 Project Highrise is delivering a strong audio/visual presentation. The game has lovely retro style. I absolutely love the dot-matrix printer that provides all the important stats about the building. The colour, the fashion, and the interior design give the game a wonderful look that is sure to inspire a little nostalgia. Additionally, the UI is simple and straight forward, which makes controlling the game a snap. The sound effects are good and the music is relaxing.
Project Highrise launches in less than a month and the game is already looking incredibly polished. The game is an easy to learn, with plenty of ways to scale up the difficulty. The mix of building and management is enjoyable. Project Highrise is well on its way of being the true spiritual successor of SimTower.