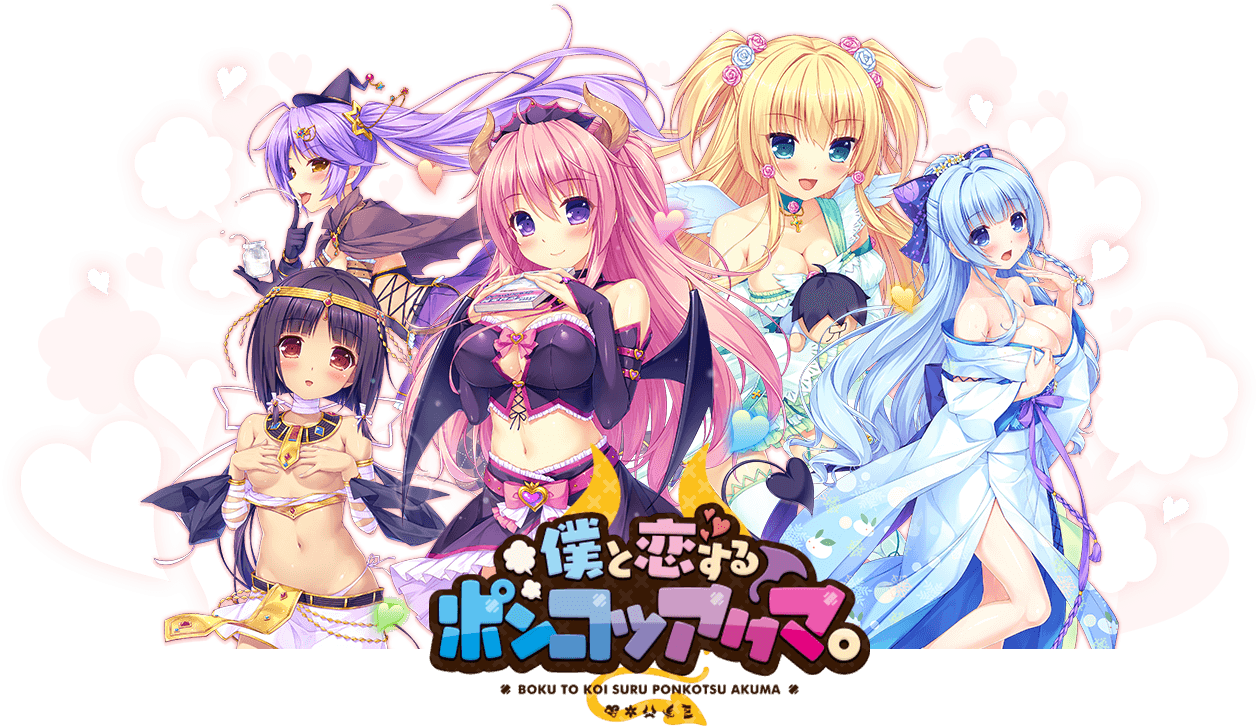 On top of announcing that they are planning on bringing a popular visual novel series to PlayStation platforms next year, Sekai Project has also announced a large number of new visual novels that they will be releasing in English for the PC sometime over the course of the next year.
The products that the company have licensed range from titles that are simply for all-ages as well as those that have 18+ versions that will likely be released by Denpasoft at the same time as the standard English release. These titles include Baldr Sky Dive1 "Lost Memory", Baldr Sky Dive2 "Recordare", A Magical High School Girl, SakuSaku, Shining Song Starnova, Boku to Koisuru Ponkotsu Akuma (featuring artwork from Nekopara's creator), and Japanese School Life.
Details about each of the titles licensed by the company including trailers from Sekai Project can be found below:
Baldr Sky Dive1 "Lost Memory" & Baldr Sky Dive2 "Recordare"
Part visual novel, part cyberpunk action RPG, the hit duology, Baldr Sky Dive1 "Lost Memory" and Baldr Sky Dive2 "Recodare" are finally coming to western audiences via Steam!
In an alternate future where Nanomachines have helped shape a new world and humanity has embedded "always-on" access to the Internet, a virtual war is waged online. Using the aid of Nanomachines, a young boy by the name of Kou Kadokura seeks to restore his memory and avenge the death of his girlfriend, Sora, whose life was taken from her during the tragedy known as "Gray Christmas." With a deep, story-driven narrative and the opportunity to pilot, upgrade, and modify their simulacrum (mechs), players will take to the virtual battlefield in top-down battles against virus-infected simulacrum.
A Magical High School Girl
Scheduled for release later this summer on iOS and PC from illuCalab, A Magical High School Girl is an enchanting magic-crafting role playing game with real time battles. Limited only by the imagination and creativity of the player, craft and create magical spells using almost any word or word combination to fend off a wide range of spirits, monsters, and fiends. Specific keywords will determine the power, element and various other parameters of the spell. Get crafty!
SakuSaku
Coming soon to Steam from Palette is SakuSaku. A tale about Yuma, a second-year student at Mihaya Academy who has heard more than a lifetime's worth of gossip, romance, and love-related troubles. And as much as Yuma would like to roll his eyes and toss his head back in exasperation, he has no one to blame but himself. By offering up a listening ear and providing personal advice to the girls in his school his interest in love has reached an all-time low. However, could a mysterious girl who believes in the power of love, but has actually never been able to fall in love, get Yuma's heart beating once again?
Shining Song Starnova
Shining Song Starnova from Love in Space is an idol-themed visual novel featuring energetic anime-style illustrations, a dramatic story about the trials of the entertainment industry, and songs and vocals from Japanese voice talents MI-KO (vocalist, MOSAIC.WAV) and himari (Chocola, NEKOPARA), among others.
Players will assume the role of Mr. Producer, who takes seven imperfect talents under his wing at Shining Productions. When the girls debut as the idol group STARNOVA, the task of lifting these starlets to fame rests solely on the shoulders of Mr. Producer. As they face various trials and hardships, the aspiring idols soon discover that the industry is nowhere near as perfect as it is portrayed by media.
This is the story of STARNOVA's trials, their laughs, and their tears, as the seven girls walk the thorny path to stardom…
A star's death is only rebirth.
Boku to Koisuru Ponkotsu Akuma
From SMILE, featuring the vibrant and lovable artwork of Sayori, the creator of everyone's favorite catgirl comedy series, NEKOPARA, comes the hilarious nukige tale, Boku to Koisuru Ponkotsu Akuma.
After being kicked out and mistakenly placed into the school's special dormitory overrun by ponkotsu, or seemingly useless demons, Ren is by default assigned the task of supervising and watching over this group of misfits. But will Ren be able to survive his new job as teacher and mediator for these ponkotsu demons, or will he find himself succumbing to their every beck and call? Find out in Boku to Koisuru Ponkotsu Akuma, coming soon exclusively to Denpasoft.com.
Japanese School Life
Previously announced as Sekai Project's first original IP, Japanese School Life will be developed and published in-house under the newly established brand, Code:jp. As a result of in-house development with newly added features including e-mote functionality, new and upgraded illustrations, in-game facts and tips to help players better understand Japanese life and culture, bilingual in-game text, the Japanese vocal talents of Takada Hatsumi as Suzuki Arisa and Taneda Risa as Honda Chiyoko, Sekai Project has decided to forgo plans for a crowdfunding campaign and will look to release Japanese School Life in October 2016.