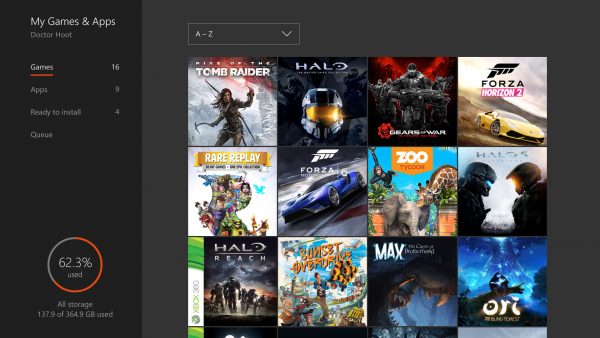 Xbox One is getting another major update to its user experience. As usual, those part of Xbox Preview programs will be able to get an early look at the upcoming changes this week on Xbox One and later in the month for the Windows 10 Xbox app. Microsoft has announced this is the first of a two part update that will continue to blur the line between Xbox and Windows gaming.
The Xbox and Windows Games stores will be merged into one and PC games will be featured side by side with Xbox titles on the Game Hub. Additionally, the update will bring Cortana to Xbox One in the US, UK, France, Italy, Germany and Spain. The rest of us in the English-speaking Commonwealth nations will have to wait a little longer.  Improvements have been made to the GameDVR app on both Xbox and Windows 10, particularly the addition of 60 FPS recording and full screen Windows Game bar support for six new games.
The change list is a pretty beefy one and is worth a peek at the official Xbox blog.