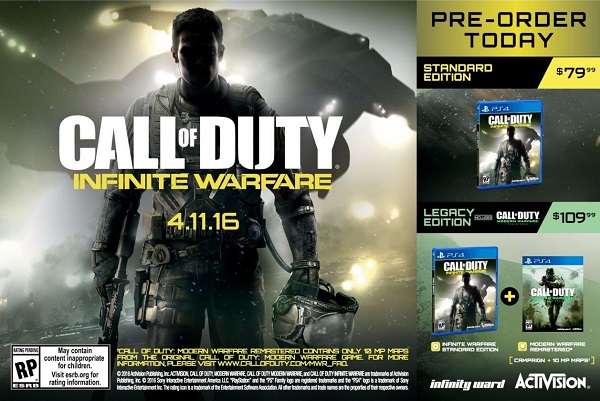 So far this year Activision and Infinity Ward have been keeping very quiet about what to expect from the next game in the Call of Duty franchise but it appears that they can't stop a few leaks from happening now that we are growing closer to an eventual reveal.
The latest leak has revealed that the game is going to be called Call of Duty: Infinite Warfare and although the company has yet to make an official announcement, a leaked Canadian ad has revealed that not only is that the name of the game, which will apparently be released on November 4th, but it will also contain a remastered version of Modern Warfare offering the campaign mode and ten maps for that title's multiplayer mode.
Considering this isn't official yet, you can take the above news with a grain of salt but for now we can probably assume that some element of surprise has been lost.