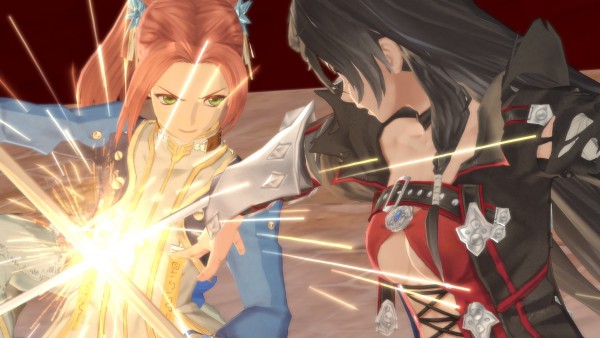 This week's issue of Weekly Jump, courtesy of kazu4281, has revealed two new characters for Bandai Namco's Tales of Berseria. These characters, shown in the scan below, are Magireux, an unknown girl who is described as a fake witch she may appear fun but has quite a dark side, and the other is Bienphu, a hat wearing Malak who is something of a mascot character and often says "Bien" and "Bad!"
Also detailed in the issue is the "Break Soul" system that will be used in battle. These are linked attacks that go beyond the limits of the characters and offer special effects that will be different for every fighter.
The theme song for the game is called "Burn" and will be performed by Flow. As for the game itself, Tales of Berseria is set to be released on the PlayStation 4 and PlayStation 3 in Japan sometime in 2016 and has already been confirmed for release in the West on PlayStation 4 and PC.