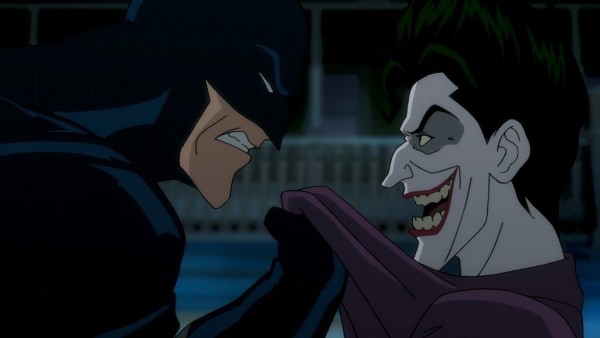 Last year it was announced the graphic novel would be receiving it's own animated movie and we now have confirmation that Kevin Conroy and Mark Hamill will be reprising their roles as Batman and Joker respectively from a long list of games and other animated material. Very famous female voice actress Tara Strong will voice Barbara Gordon and Ray Wise will voice Commissioner Gordon.
The Killing Joke is one of the most popular stories in the Batman mythos and was even represented in a few scenes in last years Batman: Arkham Knight game. The story is critically acclaimed as one of the best Batman works out there and details the origin of The Joker which is a fairly rare topic.
THE KILLING aspect? Dying to share it but forced to keep my yap shut-Did ya miss me, kiddies?https://t.co/C7rX5iPL9c pic.twitter.com/OMfT17TZrq

— Mark Hamill (@HamillHimself) March 14, 2016
Alongside this confirmation we also received the first official still from the animated film which can be seen at the top of this article. No home release date has been set but the film will premiere at San Diego Comic-Con which will take place from July 21 to July 24.
The novel is well known for it's 'open to interpretation' ending here so I am very excited to see how the animated version handles that. According to Mark Hamill's Twitter they are doing something very exciting with it based on his latest Tweet.