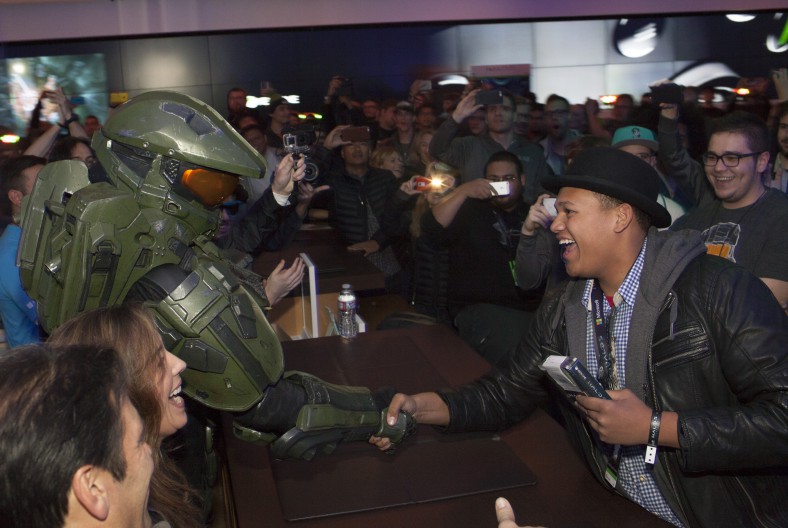 With this week's Halo 5: Guardians launch, this week's Xbox Newsweek is understandably headlined by Microsoft's monster release.
---
Critically Acclaimed Halo 5: Guardians Launches Worldwide With Global Celebration
Halo 5: Guardian's launch was a worldwide celebration that spanned the globe, from events in major cities around the world to six hour marathon YouTube Gaming live stream. The game earned an impressive 9 out of 10 in our review.
"Halo 5: Guardians is the culmination of more than three years of hard work, passion and dedication, and we could not be more excited to celebrate with our fans," said Bonnie Ross, corporate vice president, head of 343 Industries. "Last night, Halo Nation came together from around the world like never before, and we are thrilled to see fans jumping into the most ambitious game we've ever launched."
If you missed the party, then check out the recap.
---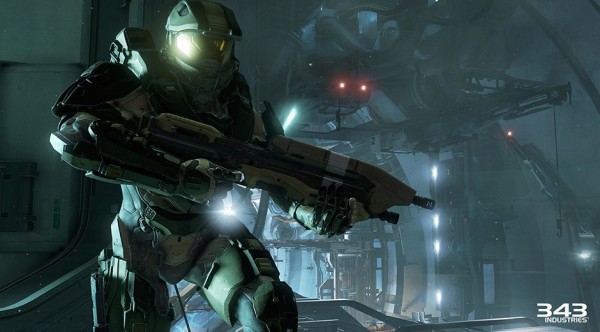 A Halo 5 Primer: The Story So Far
For those who are new to the Xbox ecosystem or just missed a few Halo games along the way, Microsoft has put together a quick recap packed with spoilers to get gamers ready for Halo 5: Guardians. If this recap has fueled a desire for more Halo, then check out Halo: Master Chief Collection on Xbox One. The collection contains Halo: Combat Evolved Anniversary, Halo 2: Anniversary, Halo 3, and Halo 4.
---
New Xbox Experience Launch Date Announced
It's coming! The New Xbox Experience is finally leaving beta, bringing with it the highly anticipated Backward Compatibility function. Xbox One owners will see their update on November 12th.
---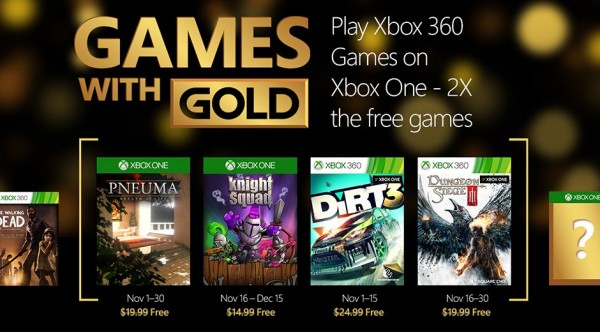 Xbox One Games With Gold Doubles in November With Backward Compatibility
With Backward Compatibility coming on November 12, Microsoft is reminding Xbox One owners that all of their free Xbox 360 Games with Gold games will be compatible with their Xbox One. Additionally, Xbox One Gold members will net themselves a copy of Pneuma: Breath of Life from November 1-30 and Knight Squad from November 16 to December 15. Both Xbox 360 and Xbox One owners will be able to net themselves DiRT 3 from November 1-15 and Dungeon Siege III from November 16-30th.
---
Xbox App on Windows 10: Social Updates Available Now in Beta
Microsoft is continuing to update the Windows 10 Xbox app. This week's update brings Facebook friend import and support for microphones with the Game DVR function.