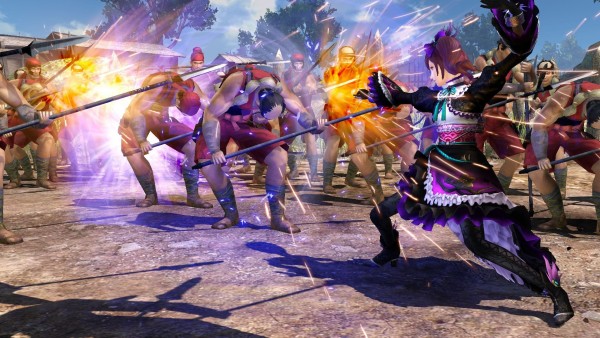 Koei Tecmo has announced that the final four playable characters in Samurai Warriors 4-II that completes the cast of fourteen episodes. The last chapters of Samurai Warriors 4-II revolve around Fealty, Honor, Fate, and War. A few of these characters are fan favorites, such as Gracia, but you can read the rundown of each of the character, and what their story revolves around, below:
Takatora Todo, a general who has sworn an oath of fealty to the Azai clan and vows to focus on living instead of recklessly endangering his life.
Lady Hayakawa, whose sense of honor and devotion to her family lead her to accept a cruel fate with bravery and a steady hand.
Yoshitsugu Otani, whose allegiance to the famed Mitsunari Ishida forces him to face a great enemy.
Gracia, an innocent young girl with a very unique goal in mind.
Alongside these character reveals Koei Tecmo also released a slew of new screenshots for Samurai Warriors 4-II showing off the various customizable weapons and mounts that can be used in the game and how both pieces of equipment have various ranks and levels. If you happen to combine various elemental attributes with your equipment you can also obtain "Compatibility Bonuses" that allow your gear to break past its limits and even unlock extremely powerful abilities.