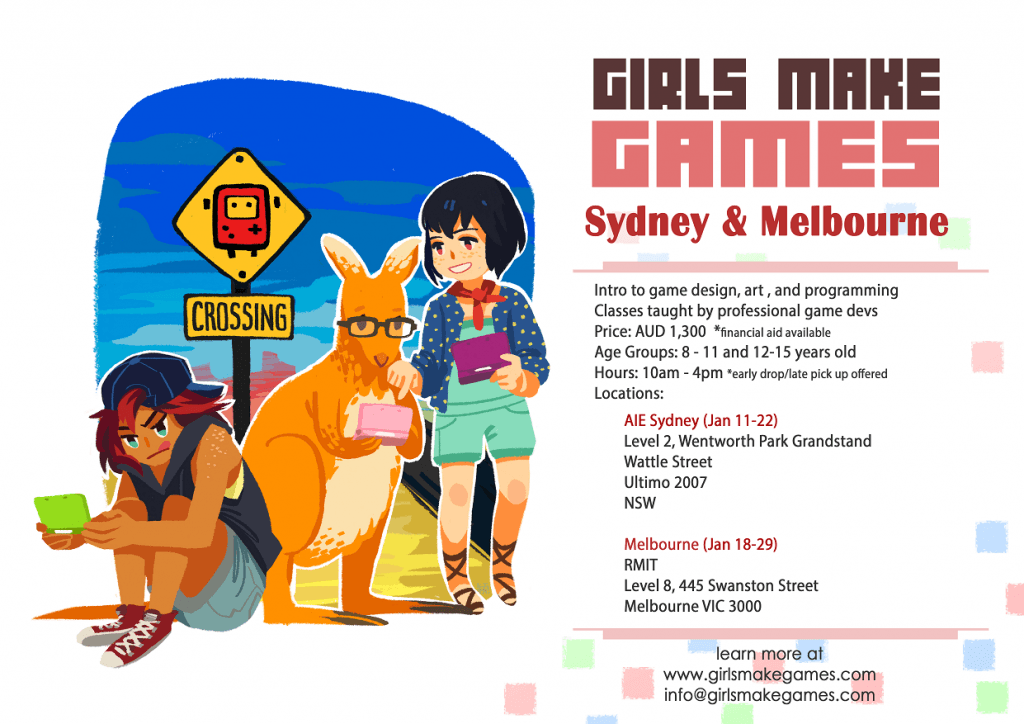 The third Girls Make Games summer camp will be held in Sydney from January 11th to 22nd and in Melbourne from January 18th to 28th. It's an ideal opportunity for girls learn the basics of game design, art, and programming from professional game developers. At the end of the camp, girls will show off their indie creations at the Demo Day.
There are two programs, one designed for girls 8-11 and one for girls 12-15. Camps run every day from 10 am to 4pm, with early drop off and late pick up options available for busy parents. Tuition cost is $1,300 AUD, though financial aid for up to 100% of the price is available on an as needed basis.
LearnDistrict is running the summer camps an are looking for volunteers from the industry to provide their expertise and people to donate to the financial aid fund. More information is available at the Girls Make Games website.