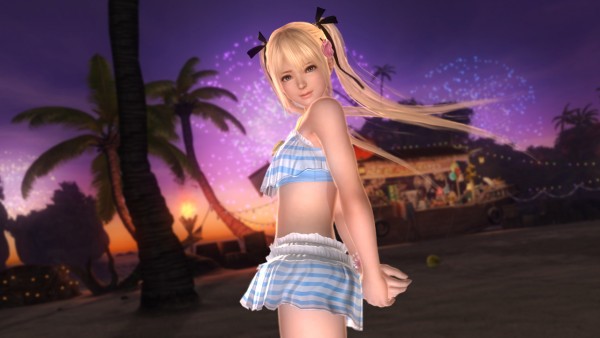 As you may or may not have heard, Dead or Alive Xtreme 3 is currently being developed with distinct versions for the PlayStation 4 and PlayStation Vita and in order to determine which of the fifteen possible heroines will be playable in the game, Koei Tecmo has been holding a popularity poll based off of theme downloads.
It is worth noting that the developers have stated that only the top nine characters will be included in the game's release and while the final announcements will be made at Tokyo Game Show later this month, they have given us an early sampling of the poll with the newcomer Marie Rose taking the top of the list.
While Marie Rose certainly brings some variety to the game, I can't quite imagine a Dead or Alive Xtreme game without Tina in it and currently she is falling below the cut-off point as you can tell in the infographic below.