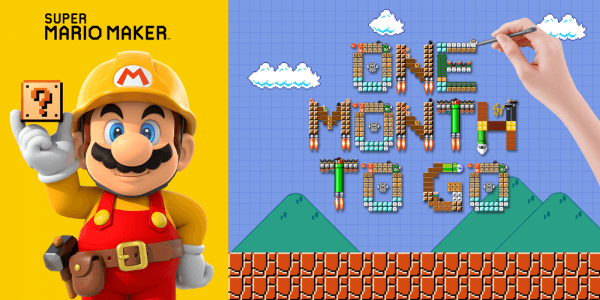 Super Mario Maker for Wii U is just under one month away from launch and so developer Nintendo have released an awesome and informative let's watch video detailing pretty much everything you would want to know about the game. You can watch the full video for yourself below but some of the more noteworthy points are listed to below.
– Shake some objects to change their properties.
– Combine objects such as the Super Mushroom and a Goomba to create new objects.
– Users will unlock objects over time as to not be overwhelmed. It will take 9 days total to unlock every object in the tool palette.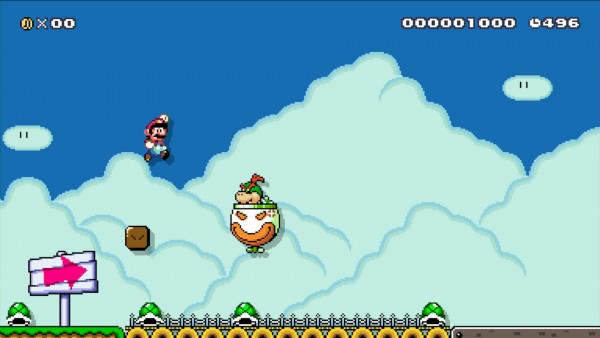 – You can add sound effects to the game once you progress enough. Some sound effects have accompanied visuals like the fireworks.
– If you shake a music note block it will become a musical block. You can place these at specific heights and they will play different notes allowing you to create songs with the right placements.
– Switch between the 4 main game themes (Original Super Mario Bros., Super Mario Bros. 3, Super Mario World and New Super Mario Bros.) whenever you like.
– Six world themes to choose from including above ground, under ground, water, castle and 2 unnamed ones.
– Levels must be beaten by you first before you can upload them.
– Levels can be downloaded from users online. You can follow a certain user to see when they upload new levels. You can edit downloaded levels.
– There are 100 and 10 Mario challenges. These pit you against a random selection of online levels with a certain amount of lives.
– Nearly every Amiibo will work with the game (when in the original game theme) allowing you to collect a costume Mushroom which will change Mario's sprite into that of the Amiibo character you tied to that mushroom, complete with new art and sound effects!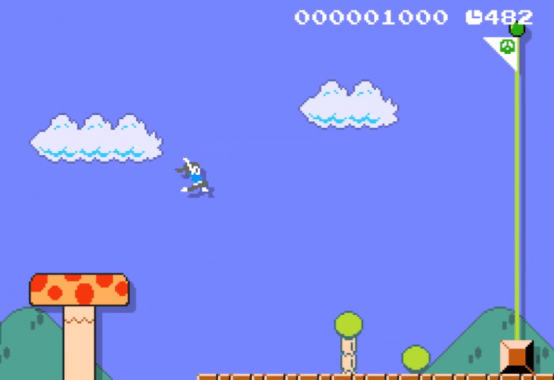 Super Mario Maker is a celebration for the 30th anniversary of Mario and looks to be a very interesting title that could potentially provide infinite fun if you love the little Italian plumber. A number of bundles have been announced for the game released.