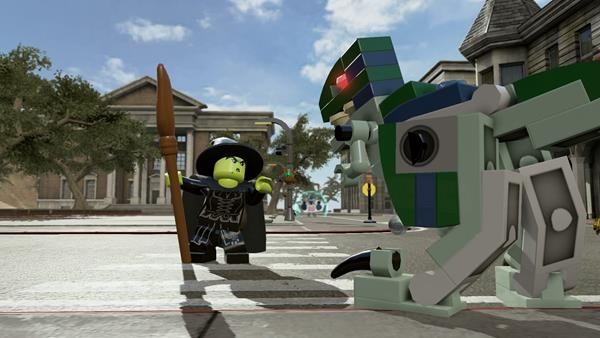 Warner Brothers' upcoming Toys to Life game; Lego Dimensions is a few weeks away from hitting store shelves and already people are impressed with its colossal line-up of available franchises. With the likes of Doctor Who, Scooby-Doo and Portal joining longtime Lego sets like Lord of the Rings and DC Super Heores, it is hard to not be excited. however one important question still remains; just how many levels will be in the game?
well thankfully that question has finally been answered; 14. Starting in the merry old land of Oz, players will get to take Batman, Gandalf, Marty McFly, Homer Simpson and more into 13 other distinct worlds. Each world will have a new and distinct mission to play through, with additional Level Packs offering more missions in that world.
Lego Dimensions is set to launch on September 28th, so there is likely to be a few more announcements before then. To ensure that you don't miss all the news as it becomes available, you had better stay tuned to Capsule Computers.