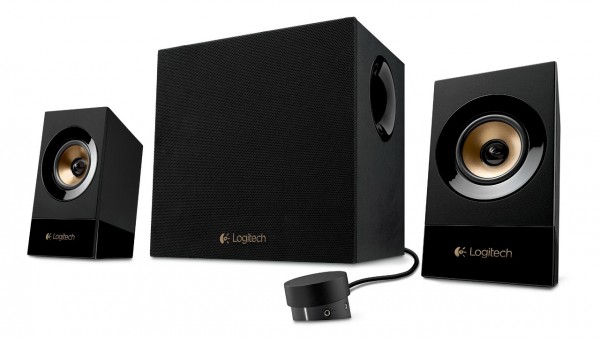 Logitech have introduced two new entries in home audio speakers lineup: the z533 Multimedia Speakers (shown above) and the z333 Multimedia Speakers (seen below). The former will be shipping next month, Australia-wide, for $169.95, while the z333 is already available at select retailers for $109.95. Damian Lepore, the Country Manager for Logitech, said of the new, state-of-the-art speaker systems;
We hear from consumers all the time about how much they love their Logitech speakers, and it's often with a ton of surprise about just how good they really are. We know that once they listen to a Logitech speaker they're hooked, and the z533 will not disappoint.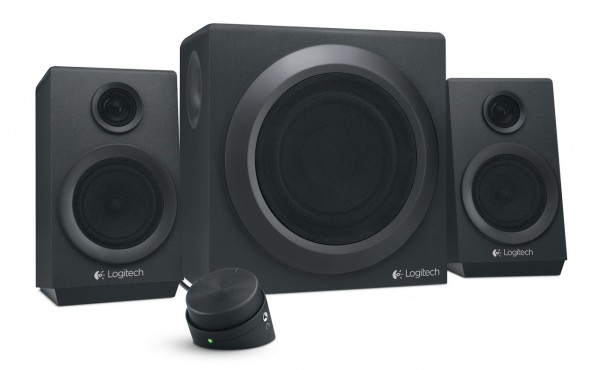 The z333 Multimedia Speakers are a 2.1 system, with an 80 watts peak power (40W of RMS power). Bass can be adjusted via the dedicated bass control knob, with the wired control pod giving the user their usual power and volume controls. The z533 Multimedia Speakers are even more powerful and versatile, with 120 watts peak power (80W of RMS power), 3.5mm and RCA inputs, allowing you to connect the speakers to almost any available audio source. These include most smartphones, tablets, TVs, MP3 players, computers, the PlayStation 3 and Xbox 360.
It would seem Logitech's rebranding has got off to a cracking start. Check out their newest iPad protection solutions here.