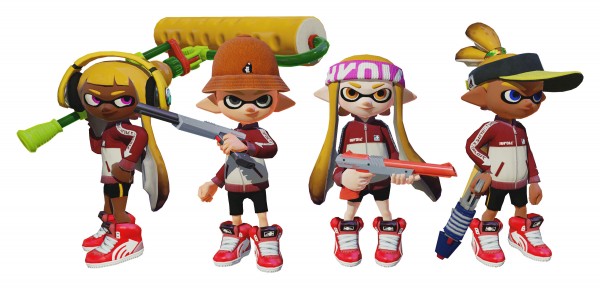 Splatoon has been a surprise hit for Nintendo's struggling Wii U and now the game is about to get even better with a major update incoming that will bring with it new matchmaking modes, new weapon types, new gear and an increase in the games level-cap. After downloading the software update, players will be able to reach level 50 (raised from level 20) and rank S and S+ in Ranked Battle (both higher than A+).
The new update introduces Squad Battle and Private Battle matchmaking options. In Squad Battle, players can participate in Ranked Battle rule sets with friends, rather than being teamed up with other players through a random selection. After a player creates a squad, friends can be recruited to form a team of two to four Inklings. Friends will always play together on the same team and battle against other squads at random.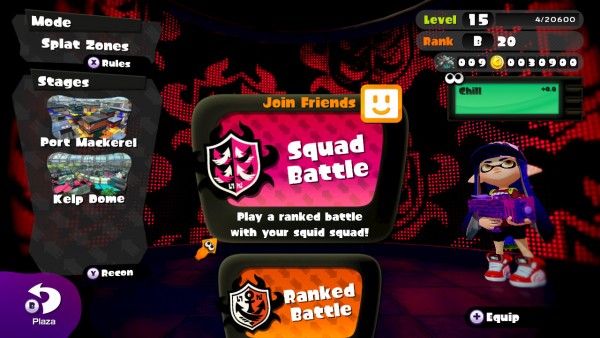 In Private Battle, friends can splat it up in private, customisable matches. Two to eight friends can battle together by selecting their favourite map, mode and weapons. The number of participants ranges from 1v1 to 4v4, but teams don't have to be even: if the host chooses, he or she can select a 1v4, 1v2, or any other combination of players.
Now for two weapons that are said to bring new layers of strategy to the game. The bucket-like Slosher weapons hurl ink straight ahead at an impressive range. By adjusting the angle, these new weapons can be used to splat opponents who are up high or even on the other side of a wall. With the Gatling-style Splatling, players can charge all-powerful ink. A maximum charge unleashes the full potential of this particular weapon type.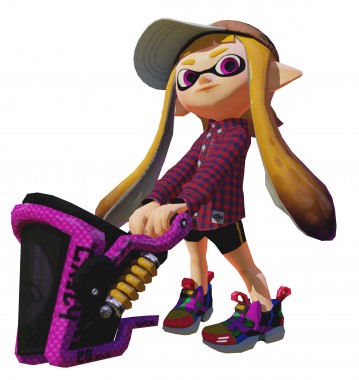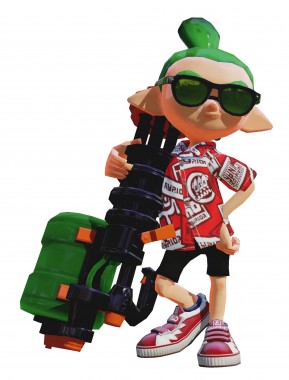 There will also be over 40 new pieces of gear being added to Splatoon including a leather jacket and a sushi-chef costume that can be purchased from the various in game shops. New music is also being added to the game.
This update isn't the end for Splatoon though, more content will continue to roll out for the remainder of the year including a Rainmaker Ranked Battle mode, new maps and even new maps. More information will be shared on future update later on (most likely in the next Nintendo Direct).