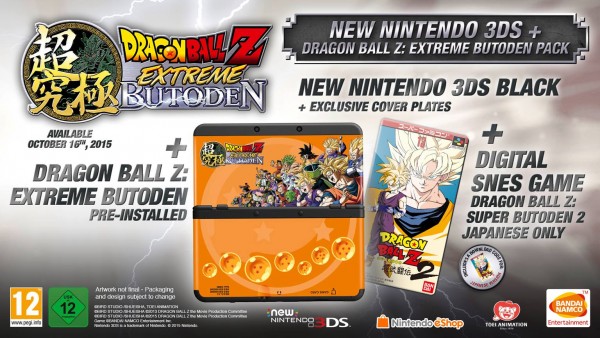 We recently confirmed that the Nintendo 3DS title Dragon Ball Z: Extreme Butoden would be releasing worldwide and we now have an all new English trailer and an awesome looking 3DS bundle to look forward to as well. We also have some answers to some previous questions although they might not be what you wanted to hear. Countries outside of Japan will be receiving the Super NES title Super Butoden 2, but only if they pre-order or purchase the New Nintendo 3DS bundle.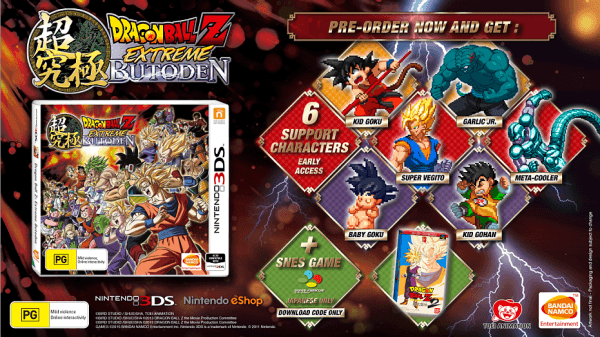 While that may sound O.K., the bad news is that the game will be completely faithful to the original game, Japanese text included. Yes, no English translation at all which is very disappointing in my eyes. Extreme Butoden will feature translated text, but not voice overs.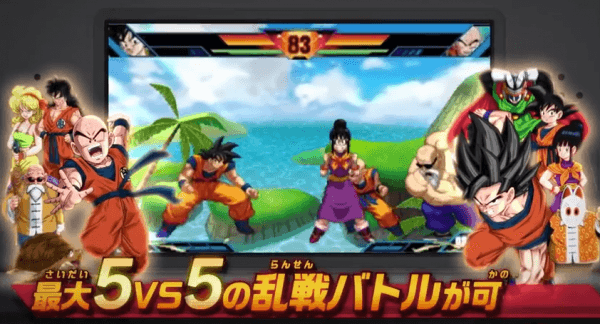 Players that pre-order will also gain access to 6 support characters early including Super Vegito, Garlic Jr. and even Baby Goku. Extreme Butoden is a 2D fighter and is being developed by Arc System Works, the studio responsible for the Supersonic Warriors games for the GBA and DS as well as the Blazblue games, so you can expect really solid 2D sprites and classic gameplay. The game features over 20 playable characters and over 100 support characters known as Z-assist. The game will launch in Europe and Australasia on the 16th of October and the Americas on the 20th of October. Will you be picking up this latest Dragon Ball title or that amazing looking New 3DS bundle? Let us know in the comments below.