Who's ready for some Xbox Newsbeat? "What, no clever monologue for your intro, Andrew?" Nope, no time! Waste even a few seconds here and people will snap up the news before you even see it! So instead, lets just come straight out of the gate with two awesome headlines, straight from Microsoft HQ.
---
Casey Hudson Joins Microsoft as Creative Director at Microsoft Studios
Probably the biggest piece of news this week has Casey Hudson joining on as Creative Director of Microsoft Studios. After working for Bioware and EA on huge franchises like Mass Effect and Star Wars, Hudson has jumped to the big green offices to work on the upcoming HoloLens, Xbox and other gaming endeavors. Hopefully Hudson will thrive and take Microsoft to the next level during his tenure.
Xbox Wire, the official news site of Xbox has put up an interview with Hudson, which you can check out here.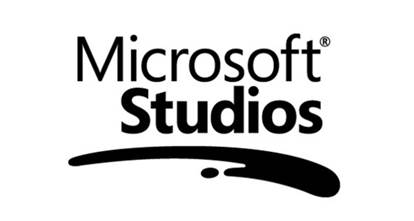 New Xbox Features Now Available in Preview
Rolling straight along from news to news, Microsoft have started rolling out the new features for Windows 10 and Xbox One consoles. Here is a brief rundown of the features that lucky system previewers can try out now, and the rest of us will have access to in the very near future:
Xbox on Windows 10
Avatars – You can now download and launch the Avatars app from within the Xbox app.
Friends updates – Microsoft are making it easier to add friends, designate them as favourites and share your name from the Xbox app. Click on a friend's profile in your friends list and click on More > Change friendship to make them a favourite, or from anyone's profile to add them as a friend. The friends list will now also show you which of your friends are in a party, playing multiplayer games, or broadcasting. You can also now report or block people from the Xbox app.
Game hubs – Similar to Xbox One, you can now view the game hub for an Xbox One game and view the activity feed curated by the game's community manager. Click on any game tile, under Home > Recently played or elsewhere in the Xbox app, and you will be taken to the game hub. There you can also see friends who have played the game, your achievement progress and more easily get the details on the game's achievements.
Game DVR – You can now alter the keyboard shortcuts used for opening the Game Bar, starting and stopping recording, taking screenshots, and more.
Testing streaming – The Xbox team needs your help in providing information about your PC's performance and connectivity characteristics as we prepare to enable game streaming from Xbox One to Windows 10 PCs.
Turn On/Off your Xbox One Console – The Connect menu in Xbox app has been updated to let you power your Xbox One on and off from your Windows 10 devices when they are on the same home network as your console.
Xbox One

Wireless Display app – After all the great feedback you've sent to the team, they have made improvements to the Miracast functionality in the Wireless Display app. ---
Short and sweet this week folks, but that is because like everyone else, Microsoft are gearing up for E3 in just a few weeks time, so expect Newsbeat to be a little light in the lead up as they hold back all the big announcements for then. So make sure you stay tuned for all the Xbox news as it becomes available.