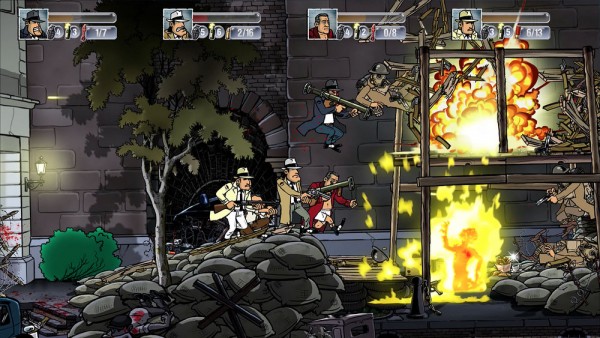 Side scrolling shooter Guns, Gore & Cannoli launched on Steam today. The retro inspired shooter from Crazy Monkey Studios (Siegebreaker) stars Vince Cannoli, a mob enforcer from the 1920s Mafia. His turf is being invaded by some pesky zombies and he's going to clear them out for the family with his trusty Tommy Gun.
The game features four player local co-op and beautiful hand drawn levels. The game took Best PC Game award at Casual connect Amsterdam in February 2015.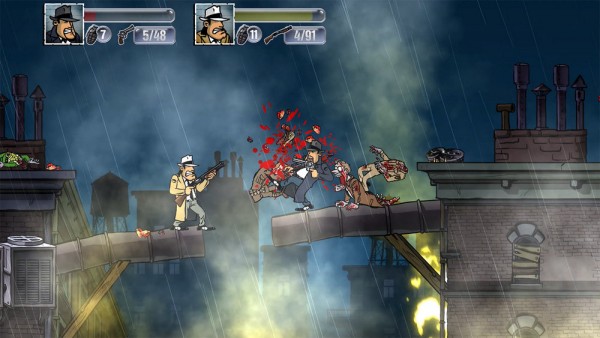 Guns, Gore & Cannoli is compatible with Mac and Windows. The game costs $9.99 USD on Steam.