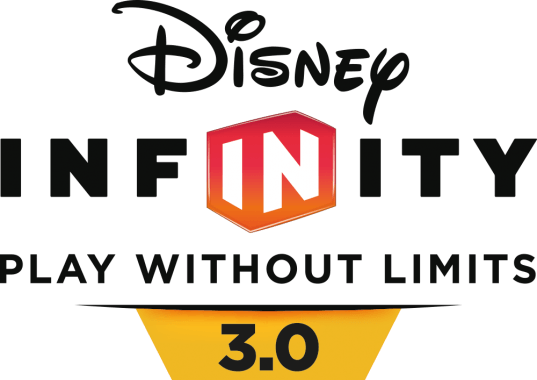 That headline really says it all doesn't it? After leaks, spoilers and rumors aplenty, Disney have officially announced the latest installment in the best-selling Disney Infinity franchise. Disney Infinity 3.0: Star Wars takes all of your favourite characters and sends them to a galaxy far far away.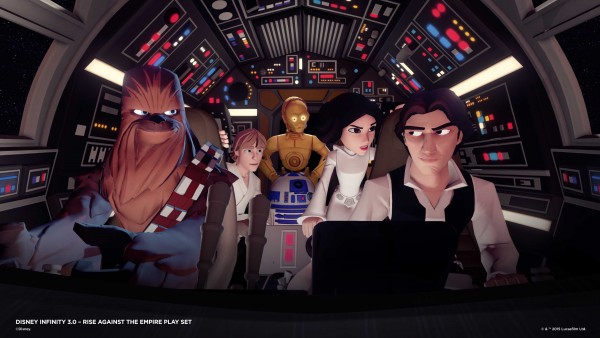 In addition to the game's official announcement, Disney have also shared with us the Play Sets and a couple of the figures that we can expect later this year. So here is a brief run down of everything we know about the game so far:
There will be three Star Wars Play Sets:

Star Wars: Twilight of the Republic – Set during Episodes I-III (and Clone Wars), this Play Set features

Anakin Skywalker,

Ahsoka Tano, Obi-Wan Kenobi, Yoda and Darth Maul in the time before Emperor Palpatine siezed control of the galaxy.

Star Wars: Rise Against the Empire – Set during Episodes IV-VI, this Play Set allows players to jump in as

Luke Skywalker, Princess Leia Organa, Han Solo, Chewbacca and Darth Vader

and pilot X-Wings, Tie-Fighters and the Milennium Falcon across the galaxy, while also visiting famous locations from the films like

Tatooine, Hoth, and Endor. 

Unnamed Third Star Wars Play Set – This Play Set will be out closer to the end of this year and is set during the events of the upcoming film Star Wars: The Force Unleashed.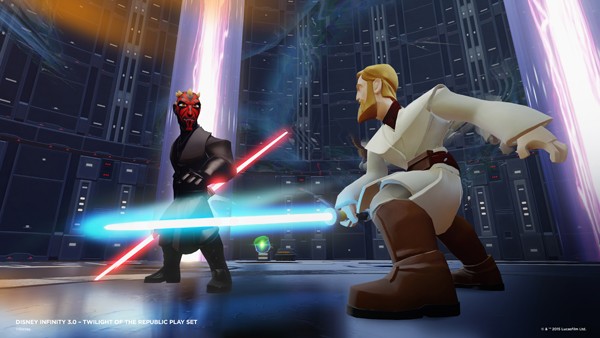 All Star Wars figures can be used in each Play Set – Unlike previous games where characters were locked to their own Play Sets, now Luke can go back in time and fight side by side with his father during the Clone Wars, or Annakin can face down the evil he will one day become, all without needing to head into the Toy Box.
Inside Out Play Set – This year sees the release of Pixar's Inside Out, and Disney Infinity 3.0 will feature a Disney Originals Play Set, and figures for each of the five main characters of the film; Joy, Sadness, Disgust, Anger and Fear.
Avengers: Age of Ultron Play Set – The Marvel Super Heroes aren't missing out this time either, with a brand new Play Set based on the blockbuster Avengers: Age of Ultron. The Set comes with the incredible Iron Man Hulkbuster Armor and Ultron figures.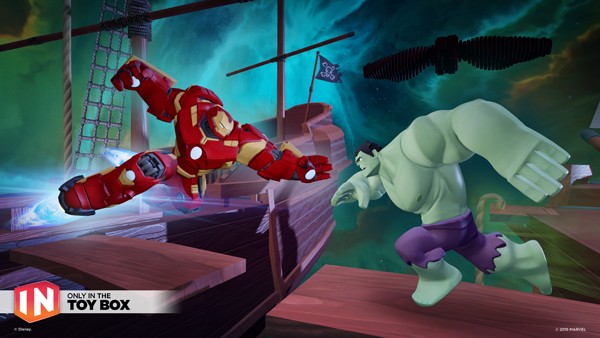 The Disney Infinity 3.0: Star Wars Starter Set will come with the Twilight of the Republic Play Set, as well as Annakin and Ahsoka figures. It will have an RRP of AU$99.99
Brand new 3D  Toy Box Hub that will make it easier for players to choose from a wider selection of gameplay experiences — including platform, racing, and farming simulation games. (more info on this when we know exactly what this entails)
Two new Toy Box Game Discs – Toy Box Takeover and Toy Box Speedway. These will give players a pre-built Action-Adventure game and Kart Racer respectively. Unlike the Toy Box games of 2.0, these allow for any figure to be used.
More Disney Originals, Marvel Super Heroes and Star Wars characters to come
Power Discs will now be sold in labelled packs of FOUR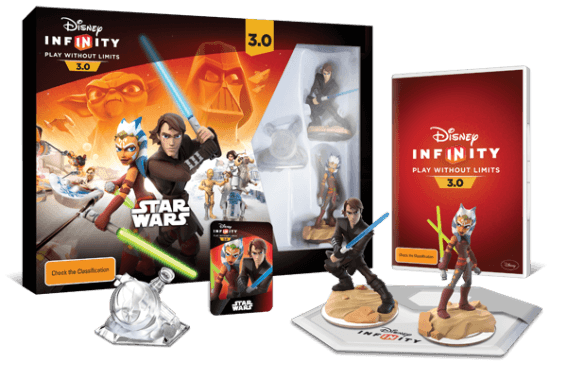 Phew, there is a lot of writing up there! I just wanted to break up the flow a bit and show you guys all of the announced figures in a space they can be clearly and easily read:
Star

Wars

Disney Originals
Marvel Super Heroes
Anakin Skywalker
Olaf (Frozen)
Hulkbuster Iron Man
Ahsoka Tano
Mulan (Mulan)
Ultron
Chewbacca
Sam Flynn (Tron)
Darth Maul
Quorra (Tron)
Darth Vader
Joy (Inside Out)
Han Solo
Sadness (Inside Out)
Luke Skywalker
Disgust (Inside Out)
Obi-Wan Kenobi
Anger (Inside Out)
Princess Leia
Fear (Inside Out)
Yoda
Mickey Mouse
Minnie Mouse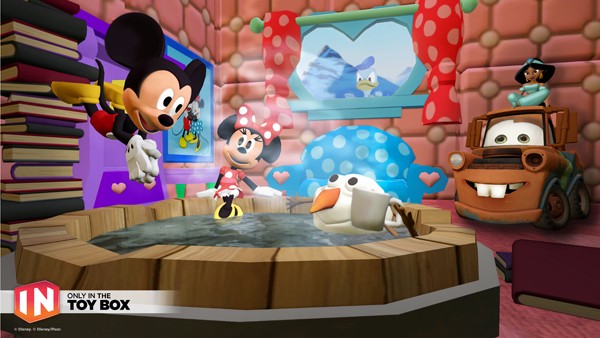 It seems like in addition to there being a tonne of Star Wars content, that Disney and Avalanche have listened to the complaints and criticism of the fan base for a lot of things, like the Toy Box Games and, lack of Disney Originals Play Set in 2.0 and the Sam/Quorra debacle. It is good to see the series developing in the way that it is, the only sucky part is that now I have to clear off more shelf space for all the cool new figures!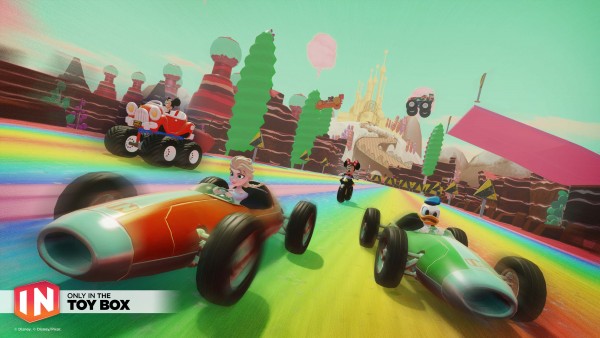 To wrap off the exciting news, we have attached a short trailer for the game below which you can check out and dare we say nerd out over! Let us know your thoughts in the comments below and make sure you stay tuned to Capsule Computers for all the Disney Infinity news as it becomes available.