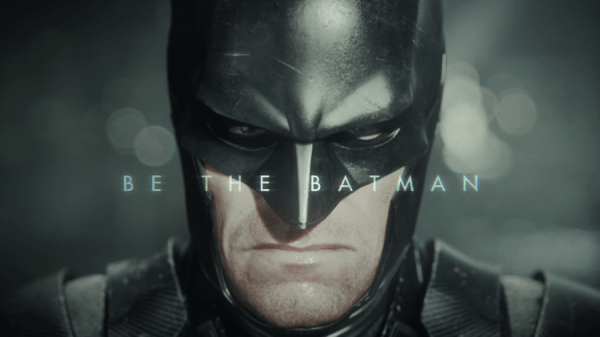 Are you sick of the criminal element in your town? Are you tired of taking a backseat while people you love are in danger? Are you in crippling pain but still have a strong desire to save your city? Well, then you too can Be the Batman!
All jokes aside, Warner Bros. and Rocksteady Studios have released the new trailer for Batman: Arkham Knight, titled "Be the Batman". Directed by Tim Cronenweth and Jeff Cronenweth (director of photography for Gone Girl, The Girl with the Dragon Tattoo and Fight Club) with Trent Reznor serving as a music consultant (i.e. placing the Nine Inch Nails song "The Wretched" in the trailer), this odd David Fincher Team reunion features real people (or actors playing them) taking a stand and becoming the Batman.
But enough with the parentheticals! Watch the new "Be the Batman" trailer for Batman: Arkham Knight:
Batman: Arkham Knight will be released for PlayStation 4, Xbox One, and Windows PC on June 23, 2015. Developed by Rocksteady Studios for WB Games, Arkham Knight features the voice work of Kevin Conroy, John Noble, Jonathan Banks, Ashley Greene, Troy Baker, Nolan North, Scott Porter, and Tara Strong.