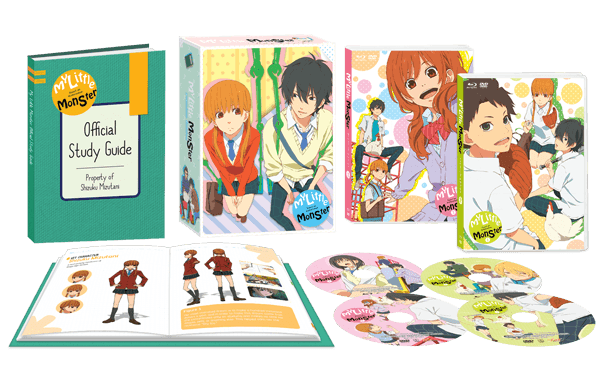 Last month Right Stuf revealed in their first catalog that My Little Monster had been licensed by NIS America and now not only has the company confirmed this licensing they have also announced a release date for the series. NIS America has announced that they will be releasing My Little Monster Complete Premium Edition in North America on June 30th.
My Little Monster Complete Premium Edition will contain the entire series on Blu-ray and DVD and will include clean opening themes, one clean ending theme, Japanese trailers, a 64 page hardcover art book all contained in a chipboard art box.
Those looking to pre-order the series can do so on NIS America's online store. As for what the series is about, it is a romantic comedy following the relationship of an impassive girl named Shizuku Mizutani and a reckless boy named Haru after Haru declares his love towards Shizuku shortly after meeting her.