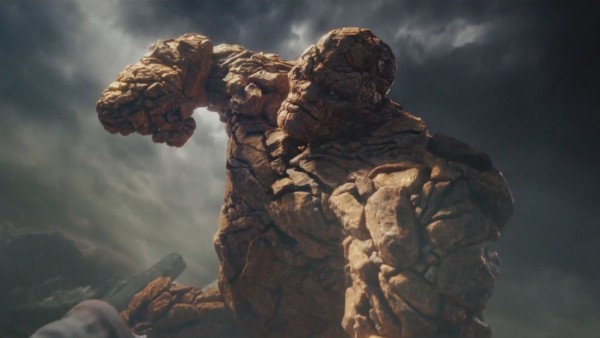 Many have been critical of Josh Trank's (director of 2012's Chronicle) upcoming Fantastic Four film re-imagining over at 20th Century Fox, even after the reveal of the teaser trailer in January. But today brings a full trailer for Fantastic Four and it looks pretty great! Check it out after the jump:
Fantastic Four, a contemporary re-imagining of Marvel's original and longest-running superhero team, centers on four young outsiders who teleport to an alternate and dangerous universe, which alters their physical form in shocking ways. Their lives irrevocably upended, the team must learn to harness their daunting new abilities and work together to save Earth from a former friend turned enemy, Doctor Victor von Doom.
As a fan of Marvel's first family, I look forward to Trank's interpretation of the comic. Do I wish it were part of the Marvel Cinematic Universe? Of course. But since Fox does not seem to be letting go of the Marvel properties they have (X-Men and Fantastic Four), I will at the very least try to appreciate when they bring in a wealth of talent in an attempt to make us forget 2005's Fantastic Four or 2006's X-Men: The Last Stand.
Fantastic Four will be released in theatres on August 7, 2015, starring Miles Teller, Kate Mara, Michael B. Jordan, and Jamie Bell. It is directed by Josh Trank based on a screenplay by Simon Kinberg, Jeremy Slater, and Trank.