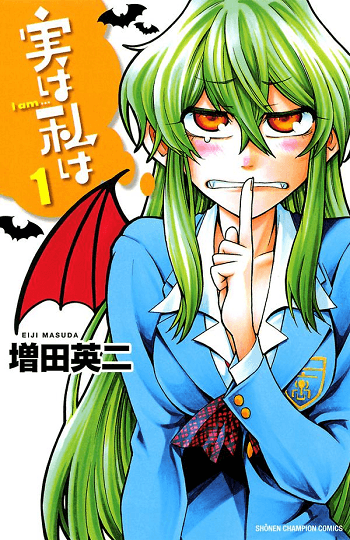 Earlier this week Seven Seas Entertainment was teasing an announcement concerning some new licenses and a few days ago they delivered. The company has announced that they have acquired the license for Kashiwa Miyako's The Testament of Sister New Devil, also known as Shinmai Maō no Testament, as well as Eiji Masuda's Jitsu wa Watashi Wa manga.
It is worth noting that the localized name for the latter manga is a bit strange as it is now My Monster Secret. The first volume for The Testament of Sister New Devil is set for release in February 2016 while the first volume of My Monster Secret will be released in January 2016. Of these licenses, the first series currently has an anime adaptation airing while the latter currently has an anime adaptation planned.
For those who don't know, Jitsu wa Watashi Wa is a romantic comedy manga following a boy named Asahi Kuromine who is terrible with keeping secrets though he has always managed to keep his crush on the mysterious girl Youko Shiragami hidden. Then one day he manages to find out that she is in fact a vampire, and a rather strange one at that. Now that he knows her secret, he plans on keeping it as best he can while using this new found closeness to spend time with her despite the numerous other strange oddities that appear around the school.