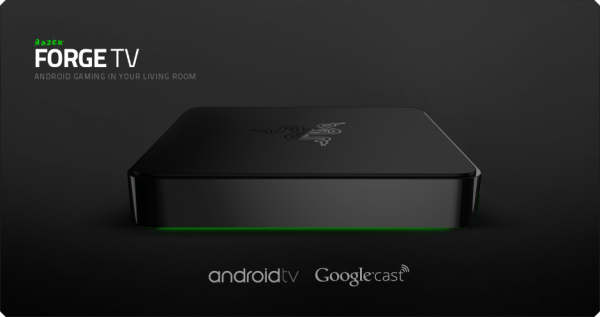 Razer unveiled more information at CES 2015 on their previously announced micro-console running Android TV. Now known as the Razer Forge TV, the micro-console is actually part of a multi-peripheral ecosystem.
Razer Forge TV serves as the centre of the operation, running Google's new Android TV on 16GBs of internal storage and a quad-core processor. The Razer Serval is the Bluetooth gaming controller designed to be the yin to Razer Forge TV's yang. The design team is the same one that created the highly regarded Razer Sabertooth Xbox controller. Those who prefer the traditional mouse and keyboard will prefer the Razer Turret, which serves as a lap-based wireless gaming mouse, mouse tray, and keyboard.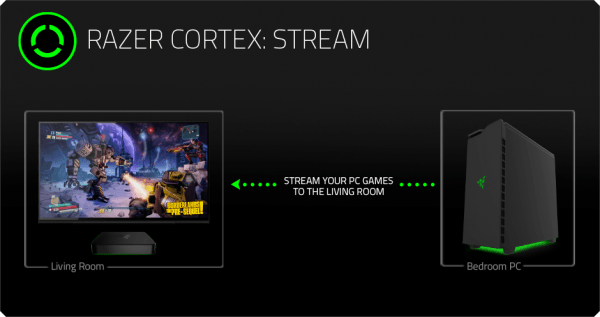 Although Android games are fine and dandy, the vast majority of hard core games are found on the PC. That's where the Razer Cortex: Stream software will come in. The streaming function will be added to Razer's game launching software in spring 2015 and will add low latency PC game streaming over Wi-Fi and wired connections. The only requirement is that the game is compatible with DirectX 9.
The Razer Forge TV will cost $99.99 USD on its own or $149.99 USD when bundled with the Razer Serval. The Razer Serval will be priced at $79.99 USD and the Turret will cost $129.99 USD. The Razer Cortex: Stream will cost $39.99 USD on its own, but will come free with the Razer Forge TV bundle, Razer Serval, and the Razer Turret. All devices will be available in Q1 2015.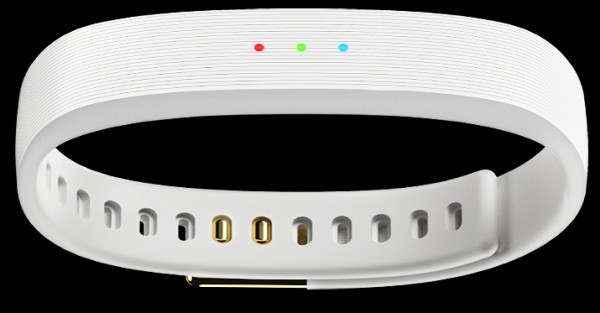 Razer tucked in a surprise this year at CES 2015. The sold out Razer Nabu Smart Band will be getting a budget oriented sibling. The one size fits all Razer Nabu X will have the same tracking, social, and notification abilities as the Razer Nabu. Instead of a full OLED screen, the Razer Nabu X will feature three coloured LEDs. The MSRP will be half of the Nabu at $49.99 USD.
The most interesting part of the Nabu X announcement is the promised release date of January 13 at the Razer Store and the worldwide release of Spring 2015. So far, Razer has only released an limited number of medium-large sized Razer Nabus in black to the public since its December 2, 2014 launch date. The device has been sold out in seconds to Razer Insiders in three pre-retail launch sales through December 2014. A full retail release of the full Razer Nabu product line has yet to be detailed beyond "soon."
It is probably safe to assume the Nabu X release date will follow a similar format, as Razer is advertising a special price of $14.99 USD for Razer Insiders. More information on the retail availability will be announced on the official Razer Nabu X mini-site.