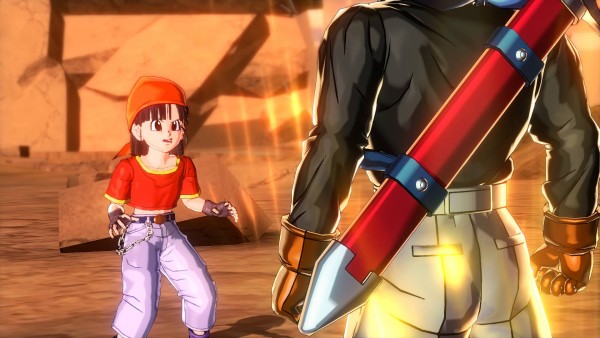 Bandai Namco are really treating Dragon Ball Xenoverse like a AAA title and that can only mean one thing… DLC! The first DLC pack will be available in March and will focus on GT with three new characters in GT Kid Goku, Pan & GT Trunks. There will be 4 new Time Patrol (story mode) missions with one confirmed to be centered around Golden Great Ape Baby Vegeta, 12 new Paralell Quests, 15 New Special Moves for the players' avatars including Vegeta's Final Shine attack and 5 new costumes which seem to revolve around Dragon Ball as we can see a Devil Man Suit and Launch costume. The first DLC pack lands in March, one month after the game releases.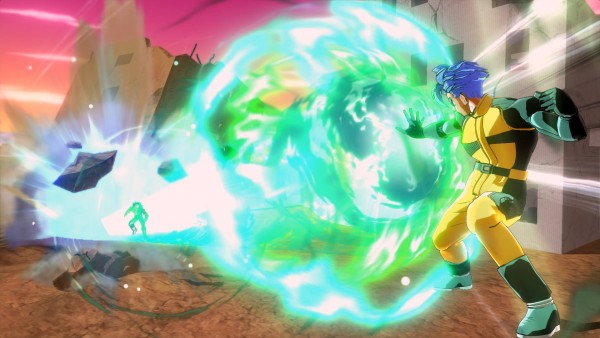 The second pack is a complete mystery at this point with nothing being unveiled besides the fact it will contain exclusive Playable Characters, Quests (it is unclear if they are new story missions or the online co-op parallel missions), Special moves and costumes. Interestingly, the third and final pack will contain content Japan is getting as a pre-order bonus. So far all we is that it includes Jaco the Galactic Patrol Man as a playable character and a Master Roshi costume set. It will also feature some ambiguous highly exclusive content. Both these packs do not have specified release dates. The season pass costs $25 in America, with each individual set costing $9.99.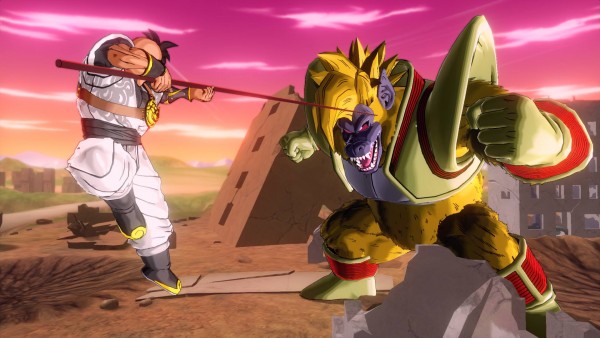 We also have a heap of new screenshots for you to feast your eyes on showing a mix of standard in game content and the new DLC. There is also some sweet artwork of some of the 'villainous' Saiyans and of the newly announced GT characters. They confirm some interesting things such as the ability for your created avatar to use the Power Pole (this may just be a special move but fingers crossed it changes your basic move set), a new GT based stage in Tuffle Planet and a new Destroyed City stage, however this may just be the Capsule Corp. City stage we have seen previously with the time of day changed. You can check all those pictures out in the gallery below.
No one is a fan of DLC but I'll look on the bright side here and be happy we are getting new content, especially new characters and story quests. Let us know in the comments how you feel about the new DLC and what you think is in pack 2 and 3 or what you want to see!