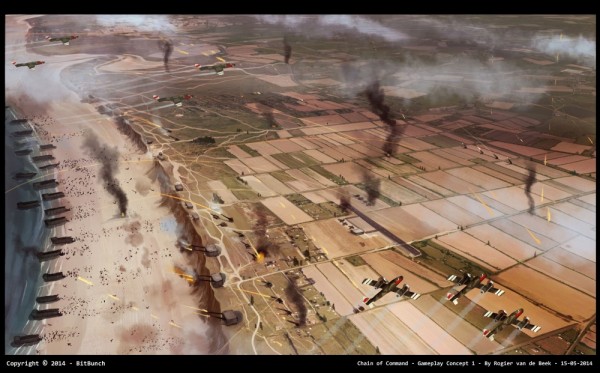 BitBunch has announced that an early access version of Chain of Command, an upcoming WWII strategy game, is to be released in early 2015. The title will feature the major powers during the war. BitBunch is promising that the title will be a historically accurate RTS. This is a good trend to see, unlike other games in set in WWII, such as Sniper Elite III; while these titles are fun, they're less about accuracy and more about setting the player up in a WWII theme park.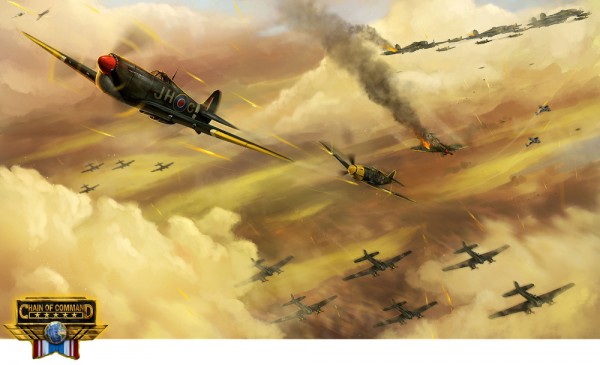 Chain of Command will boast large scale armies, commanding bodies of troops and vehicles. Additionally, battles will take place on historically accurate maps. Strategies and tactics will be forced to change at a moment's notice due to weather effects, enemy actions, supply, and communications.
Players will issue commands based on actual military command structure, bringing an interesting and ambitious flair to the title. Different units will be AI-controlled, freeing up the player to look at the bigger picture.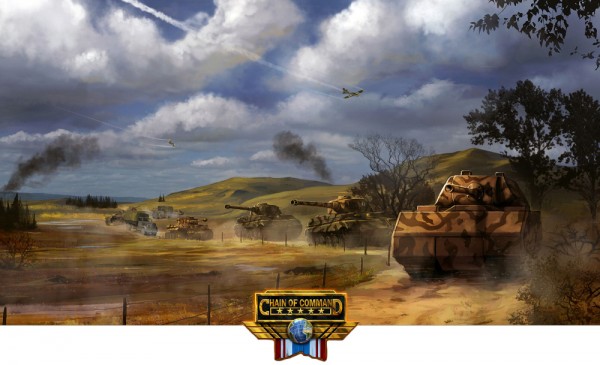 The early access portion will be released in Quarter 2 of 2015 and will boast a taste of combat. This section will be set in May 1940 and feature a German Panzer division attempting to cross the Meuse river and blitz past the French lines.
BitBunch looks to be taking an ambitious stab at the RTS genre. Not only are large ground battles to be implemented, but naval warfare and aerial combat are to be featured as well. While from a new independent studio, this PC RTS looks like one to keep an eye on.