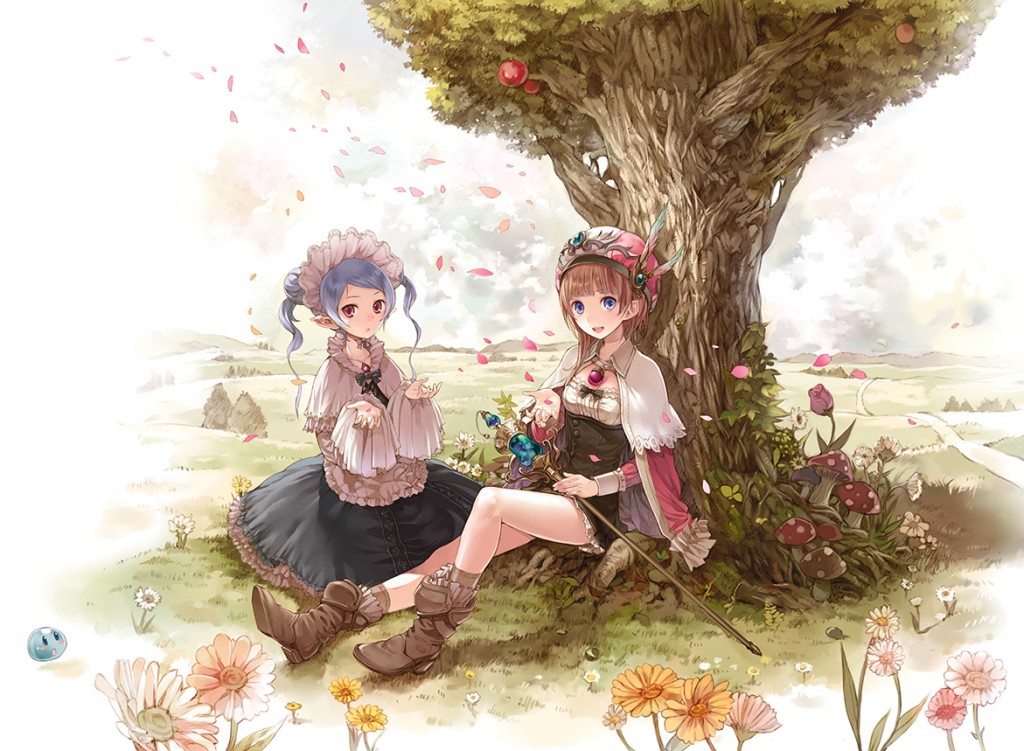 Today Koei Tecmo and Gust has released a slew of new screenshots and details for Atelier Rorona Plus 3DS which is currently set to be released in Japan on March 26th. It has been revealed that the game will contain all of the content added into the Plus version that was previously released for the PS Vita and PS3 though everything has been given a chibi look to work better on the 3DS. This includes the extra mode that involves Totori and Meruru appearing from the future, also in chibi form.
Atelier Rorona Plus 3DS will make use of a revamped battle system that starts like standard battles, featuring either the enemy running into the player on the field or a symbol attack that then transfers into a grid-based battle arena to allow players to easily control their party members and defeat their opponents.
Also shown off in these latest screens are our first look at the Atelier Astrid mode that allows players to play through a small original story following a younger Astrid Zexis and her partner Sterkenburg.