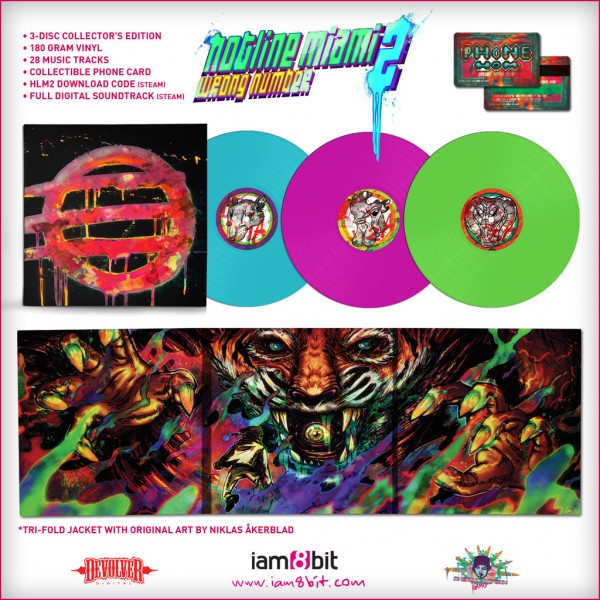 Audiophiles swear by the audio quality of vinyl records. Whether you're an audiophile or just looking for a unique collector's item, Hotline Miami 2: Wrong Number's three disk vinyl Collector's Edition will fit the bill.
The set contains three 180 gram vinyls containing the 28 song soundtrack and a replica phone card with a redeemable key for a digital copy of the game. The vinyls features artwork from Nilas Akerblad and songs from artists like M|O|O|N, El Huervo and Perturbator.
Hotline Miami 2: Wrong Number is the follow up to the highly regarded indie top down shooter Hotline Miami. The Hotline Miami 2: Wrong Number Collector's Edition can be purchased from the official iam8bit store for $60 USD.