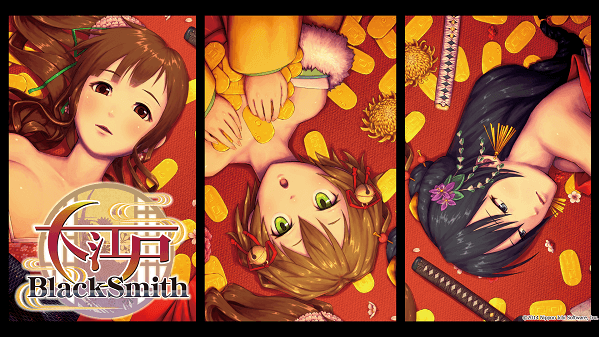 With Great Edo Blacksmith set to be released in a couple of weeks by Nippon Ichi Software in Japan, the company has released the opening video for the game where not only are the three main girls that players will court are shown off, but there is also some artwork of the main character and partners that players will bring into dungeons with them are included.
While Great Edo Blacksmith's opening theme song is rather bad sounding, the game itself will see players controlling a blacksmith with only one year left to live. In this timeframe players must try to help him find love by courting either Asaka, Kiyohana, or Yugiri. To do this players will be entering dungeons to make money that they can then spend on the girls to learn more about them and maybe get a little personal.
At the moment it is unknown whether or not NIS America is planning on bringing Great Edo Blacksmith to the West but those looking to play the title as soon as possible can import a physical copy of this PS Vita game.