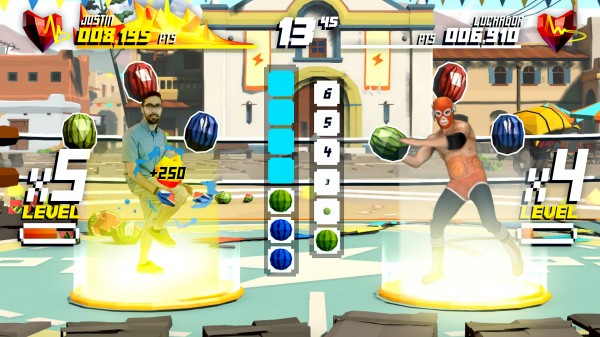 With the holiday season fast approaching, many people will be packing on the pounds with the many family feasts. Help battle the bulge with Ubisoft's Shape Up. Ubisoft Montreal's fitness title runs on Xbox One with Kinect.
Shape Up challenges up to two players to work out at least three times a week for 15 minutes by attempting Training Quests designed for muscle development or cardio. The four week quest caps off with an epic boss battle. The game will automatically detect people's fitness level and adapt the difficulty accordingly.
Shape Up will be released on November 11, 2014 in North America, November 14 in Europe, and November 15 in the UK. In the mean time, check out the new trailer to get a taste of Shape Up.