While some titles manage to fly through the Steam Greenlight system, other seemingly more deserving titles remain stuck in the system for longer than they should be. Regardless of how Steam seems to be handling their Greenlight service, or not handling it, there is a certain visual novel that could use your help.
Icebound, an OELVN, also known as a visual novel developed and written by an English developer, is one such title. After a successful Kickstarter and release for PC, Mac, and Linux, Icebound has been made available for purchase through the developer's own website as well as Desura for $14.99. That being said, the power house that is Steam manages to do wonders for titles that manage to land on its service so if you wish to help give Icebound a hand, you can vote for it on Greenlight here.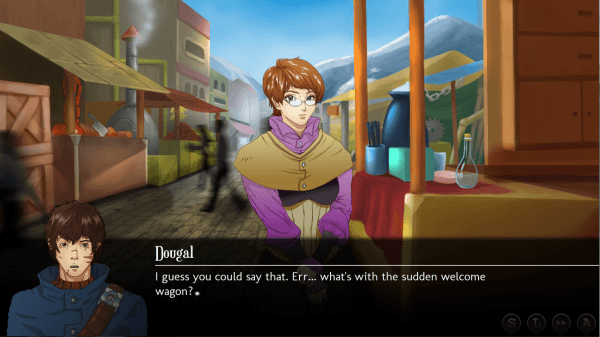 As for what the game is, Icebound is a mystery visual novel with different endings that is set in a fantasy steampunk world that has been locked in an ice age for years. An alchemist named Dougal finds himself in an isolated town named Isenbarr with his Familiar as he is looking for a job. In this town he is challenged by a master alchemist to compete with three others in order to obtain a Philosopher's Stone. If he manages to do this, he will be richly rewarded but in his search he finds himself caught up with a beautiful secret agent.
Those interested in trying out Icebound can download the demo for the game here and it is worth noting that a voice pack for the game is set to be released sometime in the near future.