The Witcher game series is a Fantasy RPG which bucks the tropes of Fantasy RPGs by painting a grim, dark setting with plenty of moral shades of grey. We've previously covered the game's extended and beautiful trailer here, but at EB Expo I had the opportunity to ambush one of the writers of the series and question him about the story for the upcoming installment. Below is my interview with Jakub Szamalek as we discuss the interaction between narrative and an open world in the upcoming Witcher 3: Wild Hunt.
---
Firstly, can you give us an overview of what to expect in The Witcher 3 in terms of story?
Well firstly I'd like to say that even though this is an open world game, the story is just as rich as it was in the Witcher 2. So we didn't compromise the depth or the richness of the story for the open world gameplay. I think you'll see that these two elements work together quite nicely in the Witcher 3 and I think if anything there's even more non-linearity as you can do many of the quests from the main storyline in the order that you want to. So the sequence that you do these quests can be different and that gives you a slightly different impression of the story and there is as much goodness as there was in the previous installments.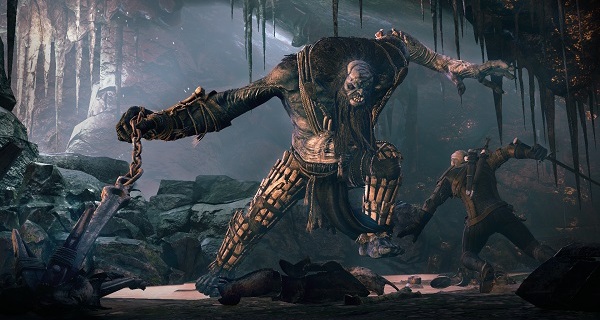 So in regards to non-linear storytelling; what challenges did it pose and how did you guys overcome them in terms of production?
Well for us, in the story team, the biggest challenge was making sure that we know what's going on and that we think of all the variations and possibilities that come out of opening up the world. So just making sure that all these elements come together in the end and work was the biggest issue… but what we've devised is that the story in the Witcher is not a linear story or narrative. It's more like crumbs and puzzles that have been sprinkled all across the world so you can pick them up at any point and they always combine together and you get the full story. So I think it's a structure which works very well with the open world.
Cool. So the villains of this installment, The Wild Hunt, have been hinted at since the first game. How do you see them forming up as the main antagonists in this installment?
So they have appeared in the two previous games, they're also pretty important within the books and they're actually quite an unusual enemy and villain… unfortunately I can't go into too much detail as I don't want to spoil the surprise of uncovering the secrets for yourself.
Dang.
But there is more to them than might appear at first glance.
How delightfully cryptic… So you mentioned the Witcher book series; how closely are you sticking to the established Witcher lore and how much have you guys added in yourselves?
Well, where possible we're trying to stick to the lore as far as we can. So we of course, we have to add a lot of stuff as games are a different medium which means they require a slightly different approach. So in the books, the city of Novigrad was described in just a few sentences and that's enough for you to have an impression of what it looks like… while we actually had to create it and that takes a lot of work and creating things which weren't in the book simply because they didn't have to be. But where possibly we're sticking to what's there in the books since they're really good and there's no need to improve something which already works very well…
So we've previously seen there's a very strong influence from Polish and Eastern European folklore upon the setting and monsters in the game. Since the you're now implementing an open world setting, did you draw from other cultural myths in fleshing out the world?
Yeah of course, most of the team are from Poland and it's an important part of our identity as a company and what we do. Having said that, we're not trying to close off other influences and we consume the same media and films that people do in Western Europe or Australia. One of the regions in the game is heavily inspired by slavic myths and culture and traditions… but other parts of the game were inspired by entirely different media or cultures. For example there is an archipelago of islands which was inspired by Nordic sagas and myths so it has a very different feel. And then there's Novigrad which was inspired by Medieval Amsterdam and by novels like the Count of Monte Cristo as there's a lot of a 'cloak and dagger' mysteries going on there. So I'd say it's a very diverse game.
That's good. Lastly, is there anything else you'd like to add in terms of the story of The Witcher 3 and what people can expect?
Well, I just want to say that I'm really excited and that it's definitely a game that I would want to play myself so I would encourage you to grab it when it comes out in February.
Sweet. Thank you very much, Jakub.
---
For the rest of our 2014 EB Games Expo coverage including hands-on impressions and interviews, click here.