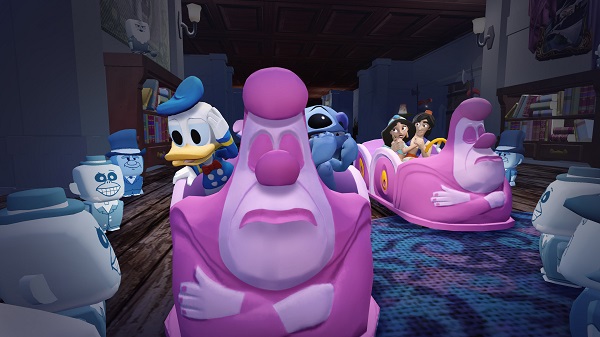 Time to shut the curtains and hide under the blankets because Halloween is upon us and to celebrate, Disney have released five brand new community-created Toy Box maps to give your Disney Infinity 2.0 Toy Box that extra frightening kick! Five of the best, most frightening maps are on offer, such as:
Lord Nochi, A Halloween Tale: Lord Nocchi was an old scientist who loved pumpkins. One day there was an accident in his mansion while experimenting with pumpkins and he disappeared… It is Halloween and you must check how much truth there is to this story. Created by Erdadi3.
Mystery of the Haunted Mansion: Deep in the bayou lies an old mansion. Explore it to find why children are missing from the local village. Find tomes and chests to help. Inspired by the original Haunted Mansion ride script. Created byVasuri83.
Haunted Manor: A princess is locked in a haunted manor. Are you brave enough to help her? Created by xdsmmatx.
Doom Buggy Bash: Race your way through the Haunted Mansion, but make sure no hitchhiking ghost beats you to the finish. Created by InfiniFan1927.

Foolish Mortals:

Join your favorite ghosts and stop Oogie Boogie from taking over the world. Hunt pumpkins, solve puzzles and stop Oogie's army. Created by CCRunner.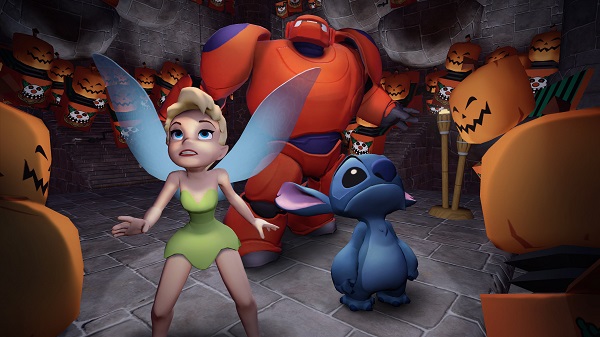 Some pretty cool maps on offer this time around! In order to download them, all you need to do is follow these steps:
Select "Community Content" from the Disney Infinity 2.0 Main Menu
Select "Disney's Toy Boxes"
Select "Developer Picks"
There will be a list of all the featured Toy Boxes for players to download. Select any of the "Haunted Mansion Challenge" winners listed above to access the Halloween-themed Toy Boxes
Disney Infinity 2.0 is always evolving. Not only are new Toy Boxes being made and uploaded every week, but the Disney Originals characters are almost here! Also, don't forget to enter our Disney Infinity 2.0 competition for your chance to win an absolutely awesome Disney Infinity prize pack, and make sure you stay tuned to Capsule Computers for all the awesome Disney Infinity news as it becomes available.