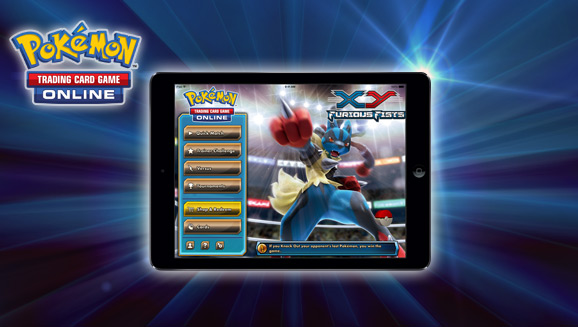 Pokemon fans may not be aware but the Pokemon Trading Card Game Online has been available for some time now through the official Pokemon website. While it started off shaky, the game has evolved a great deal especially in recent months and is now making an appearance on the iPad worldwide.
The Pokemon Trading Card Game Online allows you to earn cards to create a deck and tackle both computer trainers and real life players from all over the world. You can get new cards for your deck by winning battles and earning coins to purchase new packs and theme decks. Physical cards you purchase will also come with a code you can enter in the game to redeem virtual cards. The card sets go all the way back to the Heart Gold & Soul Silver inspired sets and includes the new XY Rising Fist set as well.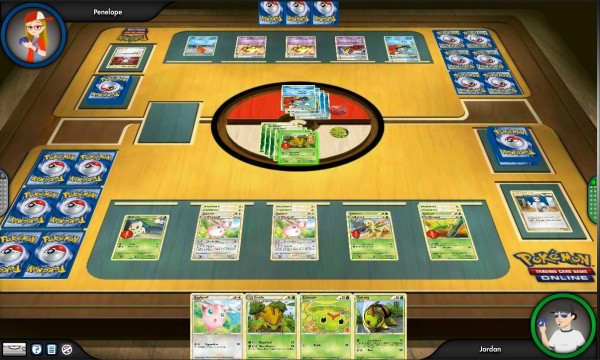 The game requires a 3rd generation iPad or better running at least iOS 7 to be played and will take 504 MB of space on your device. The game is free to play on both the iPad and PC howver players can buy virtual currency to improve their decks. The Pokemon TCG Online for iPad is available now in most countries including the United States, Canada, Australia and New Zealand and will be available to the rest of the world by the end of the week. An existing Pokemon Trainer account can be used to login, players without an account will have to create one. You can find the app on iTunes at this link and the PC version on the official site by clicking here.
If you're looking for a more old school experience, the original Pokemon Trading Card Game for the Game Boy is available on the Nintendo eShop for 3DS and is a fantastic title containing cards from the first three sets and more. You can view a trailer for the iPad version of Pokemon TCG Online below.